Page 1 Transcriptions
This work has been selected and produced by Korea Manhwa Contents Agency's <2nd Global Webtoon Production Support Project>. Story · Kim Byeong-Cheol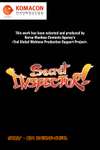 Page 2 Transcriptions
Art · Panda Rolling Attack *Sajeongjeon: a building of Gyeongbokgung Palace, one of the palaces of the Joseon Dynasty, where the king and his officials discussed and held competitions. Sajeongjeon The Spirit Net!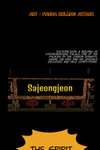 Page 3 Transcriptions
The Spirit Net! *sfx: whoosh *sfx: cut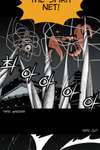 Page 4 Transcriptions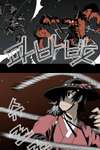 Page 5 Transcriptions
*sfx: twirl Hey~ Is it okay to have all these monsters roaming around in front of the King's Bedroom? well, that's the kind of place the palace is, no?