Page 1 Transcriptions
Story · Kim Byeong-Cheol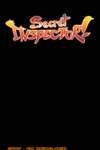 Page 2 Transcriptions
Story · Kim Byeong-Cheol Art · Panda Rolling Attack One of the two men was killed onsite, but if it were two different men, the other one must be at your house, right?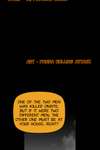 Page 3 Transcriptions
Is Prime Ritual Officer behind your back? Does he know what you're doing?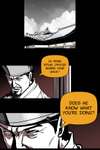 Page 4 Transcriptions
Of course not. you think i could do a damn thing to you with a lowly prime ritual officer behind my actions? Anyway, I think it would get more interesting if I find the bandit without a right ear and have the Mistress confirm if it's the right one.