Page 1 Transcriptions
Story · Kim Byeong-Cheol Art · Panda Rolling Attack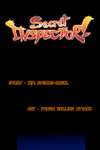 Page 2 Transcriptions
I'm just a powerless trifling officer~ Why do you say that? I saw you defeat Jun-hee last night.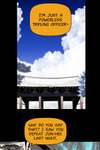 Page 3 Transcriptions
You're mistaken. Jun-hee simply drew back saying that she would not take revenge, My Lord. It seems like you don't even have bodyguards... Shouldn't you be hiding somewhere if you don't want to die?