Page 1 Transcriptions

Page 2 Transcriptions
Ha~ Ha~ Ha~ Haa—— Haa. Huff

Page 3 Transcriptions
Haa. Haa. Haa. Clump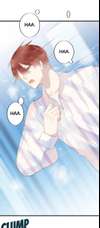 Page 4 Transcriptions
Clump Clump Clump Can't anymore. I can't run anymore. Pant Pant My heart is about to explode.

Page 5 Transcriptions
Looks back How strange... Why does it seem that they didn't chase me? Silence...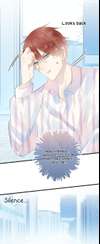 Page 6 Transcriptions
No one around. Did I get surprised over nothing...? I thought for sure they would not let me go... Nevermind, let's just hurry up and get back... ......

Page 7 Transcriptions

Page 8 Transcriptions
What do you mean by getting surprised over nothing? Pouts If it weren't for my help, heaven knows what state you'd be in now. 15 minutes ago...

Page 9 Transcriptions
Condense Listen.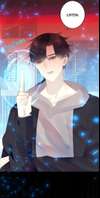 Page 10 Transcriptions
Black and blue swollen faces Sizzle Don't tell anything that has happened today... to anyone. --- BOOM! Sizzle

Page 11 Transcriptions
Breaks Leaves

Page 12 Transcriptions
Records 00:27 Huff-- Thank goodness he didn't find me...

Page 13 Transcriptions
I think he's gone... That guy just then... I didn't think there were real demons in this world, fortunately I recorded it. Tap Tap

Page 14 Transcriptions
Gotta post it online quickly. 1x It might even become viral...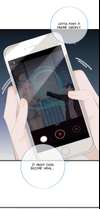 Page 15 Transcriptions
Hi~ Appears suddenly Hey, secretly taking photos isn't a good habit. ?... OvO Trembles Wh-What?! Tap Good afternoon. Lands . little guy.

Page 16 Transcriptions
little guy. AHHHHHHH! MONSTER! AHHHHHHH! AH! D-Don't eat me-- Shhh~ You'll annoy others if you're too loud. also, I'm a vegetarian. ...... Faints Confused Haaa

Page 17 Transcriptions

Page 18 Transcriptions
He fainted just like that? At least it saved me a lot of effort. Erases memory Human beings now, are the biggest scaredy-cats, I didn't even do anything--
Page 19 Transcriptions
Ah. It must've been scared by that brat before...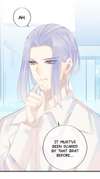 Page 20 Transcriptions
That little brat always treats me so badly, yet I'm still here tidying up his mess. He didn't even realize he was being photographed, could he be blinded by love? Spreads out arms If you were found out by a mere human, you'll see how this bro will protect you. ...... BOOM!

Page 21 Transcriptions
What the hell are you looking at?! ROAR! ROAR!

Page 22 Transcriptions
Always sticking your nose into other people's business.

Page 23 Transcriptions
Scram. ---CRASH!

Page 24 Transcriptions
Alarm Shatter Alarm Not good! Someone is attacking the Supervisors' Formation! Go check out who did it quickly!!

Page 25 Transcriptions
...... Forbear Drips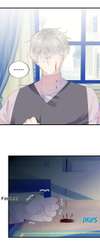 Page 26 Transcriptions
Sir, you are hurt! Who has the audacity to destroy the Supersivors' Formation! … Bring in some people-- No need. Pass the word, don't let others intervene in this matter.

Page 27 Transcriptions
It's me who wasn't careful, you can go out first. But your wound... Yes sir. I was too careless, There's someone who has such sharp senses. But...

Page 28 Transcriptions
That gaze... Cure

Page 29 Transcriptions
is rather interesting.