Page 1 Transcriptions

Page 2 Transcriptions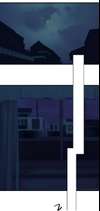 Page 3 Transcriptions
Swish—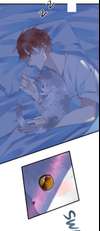 Page 4 Transcriptions
Swish— Agglomerating Swish— Swoosh— My power has recovered unbelievably fast in a few mere hours... Dissipate Spreading I'll be able to transform myself into a human now...

Page 5 Transcriptions
This is the chap who took away my demon core... I finally found you after searching for a long time. It really took me a lot of effort...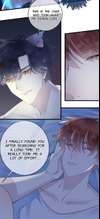 Page 6 Transcriptions
Nuonuo... Mumbling Mmph... ...... Don't be scared...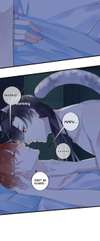 Page 7 Transcriptions
Memories Go on~ Pat Pat You slapped my butt and forced me to eat cat's food. Did you really take me as your pet? Humph! The audacity! ......

Page 8 Transcriptions
Flips up It's time to take back what is mine.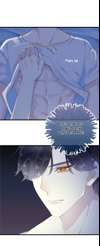 Page 9 Transcriptions
Agglomerating Emerge. Flash! Swish—

Page 10 Transcriptions
Stops abruptly If I am to retrieve the demon core in this manner... how can a human with such vulnerable constitution be able to bear the pain?

Page 11 Transcriptions
He would die. Without a doubt.

Page 12 Transcriptions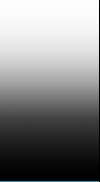 Page 13 Transcriptions
It's the chaotic fragments of those dreams again. They are so ethereal and ambiguous, and linger in my mind no matter how hard I try to shake them off...

Page 14 Transcriptions
What happened back then...? How did the demon core fall into the hands of a mere mortal...? He does look handsome. There's a special aura about him... It's like deja vu... And he smells good too...

Page 15 Transcriptions
Ugh... Haa...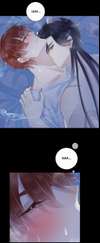 Page 16 Transcriptions
Ha... Ah... It's rare to meet a human who piques my appetite. It'd be a pity if he were to die. I could keep him by my side without having to take back the core, the effect would be the same... There's no hurry. Perhaps I'd be able to find another way to retrieve the demon core...

Page 17 Transcriptions
What is that...?It's tickling... Is that Nuonuo?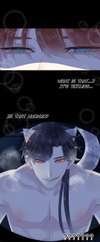 Page 18 Transcriptions
Ahhhhhhhh Slapped! Ahhhhhh