Page 1 Transcriptions

Page 2 Transcriptions
Five days have passed since then. I am on guard day and night... If that pervert dares to appear again, I'm sure I can catch him! Setup trap

Page 3 Transcriptions
Waiting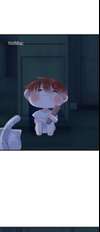 Page 4 Transcriptions
Surprised Ring ring ring Ring ring ring Shake...

Page 5 Transcriptions
He appeared! You can't run away, you thief!! Swift...
Page 6 Transcriptions
Ring ring ring Meow Stand Ring ring ring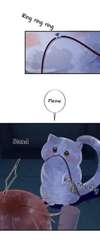 Page 7 Transcriptions
Ah—— It was Nuonuo... Did Nuonuo took down the bell? Nuonuo is amazing. Pet
Page 8 Transcriptions
Ahh~ So soft~~ Meow~ Rub I'm so lucky to have a cat!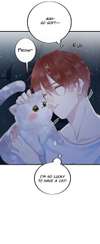 Page 9 Transcriptions
That mysterious pervert Never appeared again.

Page 10 Transcriptions
The marks on my body Have slowly disappeared...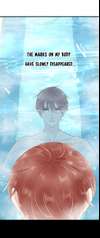 Page 11 Transcriptions
Was it really just An absurd dream? ...... It's not

Page 12 Transcriptions
Turn over

Page 13 Transcriptions
Kick away You still throw off the blanket when you sleep despite your weak body... cover If it weren't for the fear that you might catch a cold and infect me, I wouldn't bother caring about you! Humph! ......

Page 14 Transcriptions

Page 15 Transcriptions
Stare... ......

Page 16 Transcriptions
Kiss Chu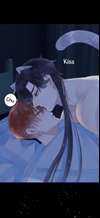 Page 17 Transcriptions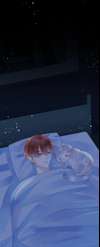 Page 18 Transcriptions
Good night.
Page 19 Transcriptions
Clatter

Page 20 Transcriptions
Glug glug Walnut You got a cat? I want to pet it. Regarding the campaign you've been asking about, the results are in. There will be a contest to select the best new artist. The first prize is 100 thousand dollars, but you need to show your face in order to participate. Trust me! How is it? Think about it? With your looks, you can definitely take the top spot just by showing your face!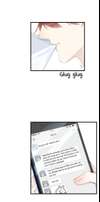 Page 21 Transcriptions
Ring Walnut Ring Reveal my face... Why? With your looks, what is there to be afraid of? How can a grown man be so shy? ......

Page 22 Transcriptions
Ring Ring Walnut Why? With your looks, what is there to be afraid of? How can a grown man be so shy? ...What I mean is, I need to get some new equipment... But I've been a little tight with money lately... WeChat transfer WeChat transfer Thanks boss Transferred ...... ...... Received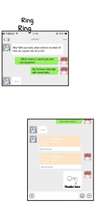 Page 23 Transcriptions
A great brother indeed! He helped me at the right time... Ring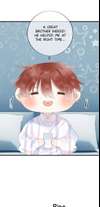 Page 24 Transcriptions
Ring Ring By the way, what did you do? Why did you become so poor? What did I do... Thinking back Cute pet daily necessities shop Dazzling array Wow! There's so many... Thanks boss WeChat transfer

Page 25 Transcriptions
Are they all for pets...? It's a little different from what I imagined... First-timer

Page 26 Transcriptions
This is an all-natural imported salmon cat food that also contains freeze-dried and a variety of nutrients to meet the needs of your pet's different stages...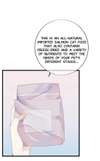 Page 27 Transcriptions
This cat food can is full of meat chunks and broth! It helps to Increase nutrition and gain weight... It contains white meat, red meat, a variety of tastes... Cats love it~ This is hairball malt paste for cats. It can help cats get rid of hairballs, beautify their skin and fur, strengthen their stomach and body... Which one do you need? There's so many... It's so hard to choose. Wrap all of this up for me.

Page 28 Transcriptions
Alright! Beep Payment in progress

Page 29 Transcriptions
Payment Details Ring ring Scan QR code to pay - Cute pet daily necessities shop Transaction number: Payee Remarks: State of transaction: Payment successful Cash QR code payment Initiate a group payment Contact the payee Doubts about the transaction Common issues He's not only rich and handsome... he's also nice to his pets! He's totally my ideal type ahhh——! I bought so many things for nuonuo. He will definitely be very happy... Happy Satisfied His first meal at home must be luxurious! Payment method: Time of transaction:

Page 30 Transcriptions
The result was unexpected... Chicken, beef, salmon...Which one should he try first? Examine. Meow~ Rub

Page 31 Transcriptions
...... I don't know what went wrong... It's dinner time! ...... Tap...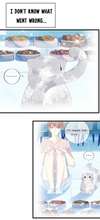 Page 32 Transcriptions
So many delicious foods, but Nuonuo just turn around and left without looking back... Nuonuo. He looks like he really hates it... He hasn't touched any of the food... He only eats boiled meat every day... Tap...

Page 33 Transcriptions
..... Sigh. Tap Tap By the way, what did you do? Why did you become so poor? Sigh... It's a long story.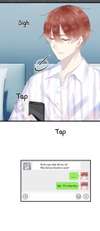 Page 34 Transcriptions
No matter what! I will find Cat food that is suitable for Nuonuo! Small theater: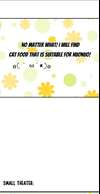 Page 35 Transcriptions
Ugh! Pinch. It feels so good to touch such plump cheeks. Did you vote? ? If you don't vote, I'll kidnap you. Scared.

Page 36 Transcriptions
Ugh ugh!! See?! Those who didn't vote have all been caught by me!

Page 37 Transcriptions
Still not voting?