Page 1 Transcriptions

Page 2 Transcriptions
Patter Closes door. Haaa... Puts down.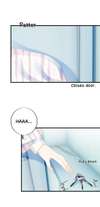 Page 3 Transcriptions
I'm finally home... How weird... Every time I get home, Nuonuo will always come out and greet me... Why can't I see him?

Page 4 Transcriptions
Is it... He's not in the bedroom!! Nuonuo? Worried.

Page 5 Transcriptions
Nuonuo— Come out quickly? Not under the table! Worried. Worried. Nuonuo? These are all places where Nuonuo usually is... I can't find him anywhere... Nuonuo? Nuonuo? Did I really lose Nuo Nuo? Not under the bed...

Page 6 Transcriptions
Nuonuo— Where did you goooooo?!!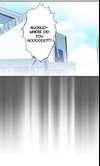 Page 7 Transcriptions
Meanwhile ...Achoo! Coming half way back and then retrieving some shopping bags. He bought so much, it's so heavy... I doubt that little body of his could even lift it up... ......
Page 8 Transcriptions
At the very end, it's still me helping you carry it. Anyway, how do I get back again? ...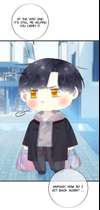 Page 9 Transcriptions
Full What the hell... It's all cat food... When will you give up on feeding me cat food— Stares...

Page 10 Transcriptions
It should be right here... Nuonuo —— Nuonuo? Ah— He's already looking for me...

Page 11 Transcriptions
Ding Dong Ding Dong Thud! Morphs Whoosh

Page 12 Transcriptions
I can't find him anywhere... Did Nuonuo run out?

Page 13 Transcriptions
Ding Dong Someone's pressing the doorbell... Ding Dong Who's it?

Page 14 Transcriptions
Hmm? Isn't that the stuff I brought before...

Page 15 Transcriptions
My phone is also here... What's happening... Who sent it?
Page 16 Transcriptions
There's no one... Nuonuo hasn't been found yet... Let's go back first. Meow.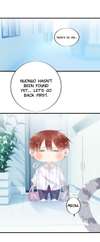 Page 17 Transcriptions
Meow~ Meow~ Ah!!! Nuonuo! Sob—— Where did you go?! I thought I lost you... Nuonuo, you almost scared me to death. Hugs tight. Meow~

Page 18 Transcriptions
Right! I bought you a lot of delicious food... Rummage Rummage. Nuonuo, don't go. These were all bought with my hard-earned money! Come and try it. Block. Meow... ...... Oh no...

Page 19 Transcriptions
MEOW!!

Page 20 Transcriptions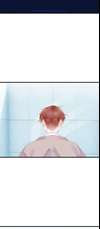 Page 21 Transcriptions
Bubble bubble Bubble Gurgle
Page 22 Transcriptions
Fragrant Nuonuo! I turned around for just a second, something horrible almost happened. ? Push. You can't eat this, you'll get sick! Meow... Listen to me, please~I prepared something else for you.

Page 23 Transcriptions