Page 1 Transcriptions
GLICK GZ - IEK MR . TANG , HOW DO YOU FEEL ABOUT DEFEATING GU JING , ZHANG JIN , AND OTHER ACTORS AND WINNING THE BEST ACTOR ?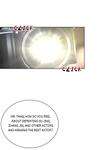 Page 2 Transcriptions
IS IT POSSIBLE FOR YOU TO DISCLOSE YOUR FUTURE CAREER PLANS ? THERE ARE RUMORS THAT YOU ARE GOING TO LEAVE THE ENTERTAINMENT INDUSTRY AND INHERIT YOUR FAMILY BUSINESS , IS IT TRUE ? SNAP SNAP .. D * MN , WE GOT MOBBED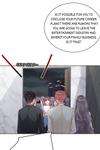 Page 3 Transcriptions
D * MN , WE GOT MOBBED BY THE REPORTERS . WHEN CAN I GO HOME AND SEE LI SHAOYAN IN WOMAN'S CLOTHING ?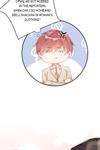 Page 4 Transcriptions
ALRIGHT , I WILL WEAR IT FOR YOU .