Page 1 Transcriptions
PRESIDENT OFFICE THIS MONTH , YU'S FANS ON WEIBO HAS RISEN TO TEN MILLION . THERE ARE TEN HOT SEARCHES WHICH ONE HALF IS RELATED TO THE SHOW , AND THE OTHER HALF FOCUSED ON HIS CHARACTERS REVEALED IN THE SHOW ,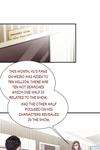 Page 2 Transcriptions
THESE ARE THE KEYWORDS OF HIS IMPRESSION TO THE FANS . MAXIMUM BOYFRIEND CHARM z ARISTOCRATIC TEMPERAMENT AREAL ACTOR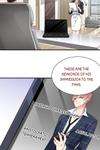 Page 3 Transcriptions
A CAPABLE ACTOR WITH A HANDSOMEFACEN HE IS BELOVED BY THE FASHION INDUSTRY ! OH , HEAVEN ~ HE IS MY TYPE I THINK WE SHOULD GRASP THE OPPORTUNITY AND GIVE PUBLICITY ACCORDING TO THE KEYWORDS TO BUILD HIS IMAGE UP . WHAT ABOUT BUSINESS COOPERATION ?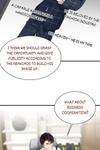 Page 4 Transcriptions
IN ADDITION TO THE SCRIPT YOU ARE CURRENTLY READING , THERE IS ALSO AN ENTRY LUX WATCH ENDORSEMENT AND A MID - TO - HIGH - END MOBILE PHONE ENDORSEMENT .