Page 1 Transcriptions
EVERYONE , PLEASE LINE UP AND ENTER IN SEQUENCE . ANYWAY , TO SUPPORT YU'S NEW FILM ,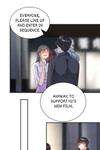 Page 2 Transcriptions
MR . LI INVITES ALL THE STAFF TO SEE THE PREMIERE ! MR . LI IS NICE TO TANG YU ~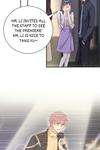 Page 3 Transcriptions
I'VE MET SOMEONE WHO CAN TOLERANT MY PROBLEMS .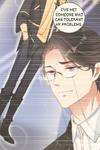 Page 4 Transcriptions
HERE'S A JOB FOR YOU . BOOK ALL THE SEATS OF THE PREMIERE FOR PEACE IN TROUBLED TIMES ! THE BOSSY PRESIDENT EXPRESSES HIS LOVE IN SUCH A DIRECT WAY ! I WANTED THE SAME KIND OF LOVE TOO !