Page 1 Transcriptions
BEEP 06:25 IT'S ALMOST NEW YEAR , WHEN ARE YOU TAKING SHAOYAN BACK HOME ?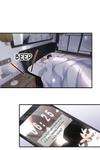 Page 2 Transcriptions
WHAT ? A MESSAGE FROM MY DAD ... AND ASKING ME WHEN I TAKE LI SHAOYAN HOME FOR THE NEW YEAR ?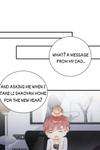 Page 3 Transcriptions
WHEN ARE YOU GETTING MARRIED ? WHAT'S YOUR CAREER PLAN ? I THINK YOU SHOULD COME HOME AND TAKE OVER THE FAMILY BUSINESS . ARE YOU GOING TO HAVE KIDS ? HOW MANY KIDS DO YOU WANT ? COME TO MY HOME AND HELP MYKID WITH HIS STUDY !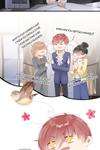 Page 4 Transcriptions
IF I TAKE HIM BACK WITH ME , I WILL NO LONGER NEED TO FACE THOSE OLD GUYS ALONE . WAKE UP , LI SHAOYAN ! I'M GOING BACK TO MY DAD'S HOME FOR THE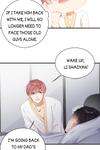 Page 5 Transcriptions
TO MY DAD'S HOME FOR THE NEW YEAR . OH , NEW YEAR . WHEN WILL YOU BE BACK THEN ?