Page 1 Transcriptions
... THE ROLE YOU PLAYIS AN ORDINARY PERSON WHO IS ALWAYS CAUGHT IN THE MIDDLE OF BLIND SELF - CONFIDENCE AND BLIND INFERIORITY . 3 A.M. TANG YU WAS APPRECIATED BY DIRECTOR WANG XIN BECAUSE OF HIS OUTSTANDING PERFORMANCE AND HIS MODESTY . ON THE WAY BACK TO THE HOTEL , THE DIRECTOR EXPLAINED THE CHARACTER TO HIM .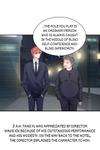 Page 2 Transcriptions
SO HE WOULDN'T GO AFTER EVEN IF HE MEETS SOMEONE HE LOVES . HE STAYS PUT FOREVER . CAN YOU UNDERSTAND ? NO . HE KNOWS WHAT HE WANTS , BUT HE NEVER TAKES THE INITIATIVE ...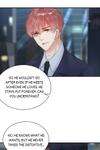 Page 3 Transcriptions
WHAT IF HIS LOVE IS TAKEN AWAY BY SOMEONE ELSE ... NO , I CAN'T STAND IT . BUT I'LL TRY MY BEST TO BECOME HIM . .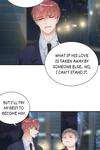 Page 4 Transcriptions
I BELIEVE IN YOU ! HEY , TANG YU . IS THAT YOUR ROOM ? WHY IS THE LIGHT ON ?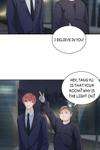 Page 5 Transcriptions