Page 1 Transcriptions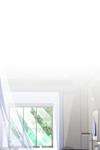 Page 2 Transcriptions
ACTION ! THREE MONTHS LATER , TANG YU'S NEW FILM < ITALIC > LIFE IS A PLAY < / ITALIC > HAS ENTERED ITS FINAL STAGE OF FILMING .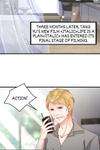 Page 3 Transcriptions
THE LEAD CHARACTER LEE , STARRED BY TANG YU , HAS SPENT MANY LOVELY YEARS WITH HIS GIRLFRIEND AND HE THOUGHT THAT THEY WERE GOING TO HAVE A HAPPY ENDING . UNEXPECTEDLY , SHE GAVE UP THIS RELATIONSHIP TO PURSUE HER DREAM OF FAME ... LEE , ARE YOU LEAVING ME ?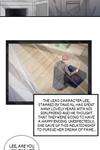 Page 4 Transcriptions
LEE , ARE YOU LEAVING ME ? TANG YU SUBJECTIVELY BRINGS LI SHAOYAN'S IMAGE INTO THE CHARACTER .