Page 1 Transcriptions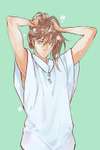 Page 2 Transcriptions
Why would you let him run away? Can't you guys pay more attention to him?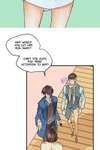 Page 3 Transcriptions
How do we pay attention to him, he said he wanted to go to the toilet. Personally, I think it's Young Master Xiao's fault. If you didn't make him angry, he wouldn't have run away. So it's all Young Master Xiao's fault.
Page 4 Transcriptions
My fault? No one would get angry without reason, Little Xiao, so you definitely did something wrong.