Page 1 Transcriptions
My name is Chenyi Xiao, not only can I see demons, I also attract them easily. It's not wrong to call me a "demon radar", on the other hand, it's actually because I have the physique to attract monsters. Although it's not dangerous most of the time, it's still annoying to fall into their traps... Ugh... Lift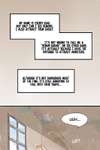 Page 2 Transcriptions
It's so painful... My head.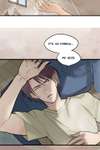 Page 3 Transcriptions
Young... Young Master...... Young Master Xiao... Young Master Xiao! Were there demons? Why didn't you call us!! Ah, what a pity! I can only capture your remains! I told you, crisis will fall from the sky. What remains? I'm not dead yet! How long did I pass out for?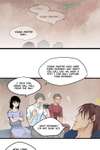 Page 4 Transcriptions
How long did I pass out for? Not very long. Are you okay?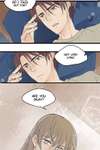 Page 5 Transcriptions
I made a mistake earlier and knocked you out.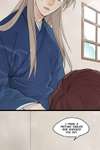 Page 6 Transcriptions
You don't mind, right?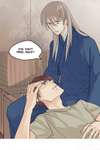 Page 7 Transcriptions
Mind? Of course not. Who would mind an attack by a beauty? ?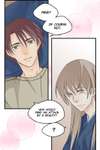 Page 8 Transcriptions
I'm sorry, The two of you are so intimate, do you need us to be excused for a while? There are pink bubbles floating out. Demon Demon Demon Demon...... ? We are not being intimate, okay?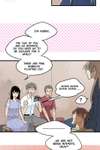 Page 9 Transcriptions
When saying this, you had better get up from someone's lap first. Tsk tsk... Are you dissatisfied? Of course not. Turn This way is good too.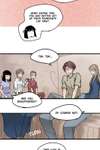 Page 10 Transcriptions
This way is good too. You said you knocked me down because you made a "mistake", what's the "mistake" you're referring to?
Page 11 Transcriptions
I saw wrongly. I kept waiting for an opportunity, and at that moment, you appeared at the same time as my target, so I made a mistake. What target? What opportunity? The opportunity for me to catch the demon, And it so happened that you appeared at that time, so I thought you were also a demon.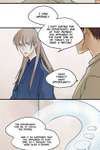 Page 12 Transcriptions
What a big snake!! Big snake? Where? Young Master! Location! Did it make itself visible?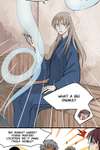 Page 13 Transcriptions
Ah! I saw it!! It's definitely a snake demon! Right outside! Outside?! Did it make itself visible?! Passionate That's right! It's in the corridor! Hurry! It'll disappear if you're late! Ahhhhhhhhh! Peng An, come with me!! Eh?
Page 14 Transcriptions
The troublesome guy finally left, then, You can talk about it now, who exactly are you?
Page 15 Transcriptions
I am... Am what? I... I'm a Taoist priest.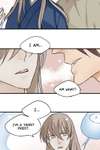 Page 16 Transcriptions
Eh?! Taoist priest? The kind of Taoist priest that catches demons? Can you make the demons show itself? Backs off Calmly expectant Of course. I just have to talk to "them" for a while. Hiss hiss——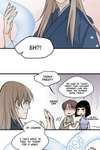 Page 17 Transcriptions
Hiss hiss—— Here, I'll let them see you. itself Shows Ah, we really saw a demon. It really is such a big snake. Calm while surprised How did a Taoist priest end up in such a place?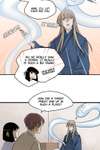 Page 18 Transcriptions
Actually... I don't remember. Don't remember? I slept for awhile, I was already here when I woke up. I forgot everything, I only remember my own name... Common name Qingyuan Yin,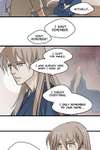 Page 19 Transcriptions
Common name Qingyuan Yin, Taoist monastic name...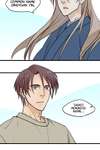 Page 20 Transcriptions
You Yun. Excuse my interruption,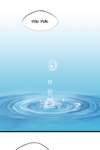 Page 21 Transcriptions
Excuse my interruption, Dear Taoist priest, What are you going to do with this snake demon? How are you so calm? Very simple, I just need to do this. Shrink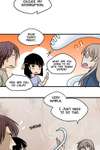 Page 22 Transcriptions
Shrink Wow. It became smaller. A Taoist priest who lost his memories Here, off you go. Is that alright? You let it go. A Taoist priest who can control demons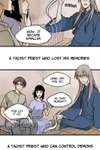 Page 23 Transcriptions
It's just a demon, it's not a curse. And it never hurt anyone. I caught it because it kept hiding from me. I just wanted to know if it knows anything about me. You are so powerful, but I didn't expect you to be an amnesiac, looks like we have to get the police's help to look into missing people. Police? Yeah.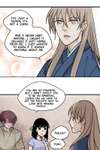 Page 24 Transcriptions
An interesting Taoist priest There's no need. I have a better idea. You help me take care of the demons that constantly appear around me, and I'll help you find your memories.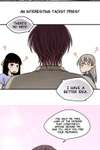 Page 25 Transcriptions
How do I put this,
Page 26 Transcriptions
I have a subtle hunch. Okay. As expected, he agreed!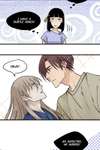 Page 27 Transcriptions
I'm so angry! I ran through the entire building but I didn't even see the snake demon! Just why is it that I can't see it! Can't capture it?! Hahaha! Weren't you used to it? Young Master Xiao isn't even serious about helping! The two of us are back... You're back. Let me introduce you, this is my "Priest Bodyguard". Really? Congrats! Hello.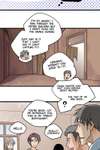 Page 28 Transcriptions
The subtle hunch Is getting stronger...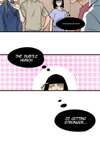 Page 29 Transcriptions