Page 1 Transcriptions
Be careful, one, two, three. What happened? I heard that there was an accident in the office above, the glass broke and injured someone.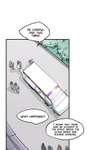 Page 2 Transcriptions
This place has been weird for the past month... It always feels like there's something weird...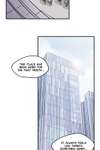 Page 3 Transcriptions
Young Master Xiao? Is something up? No, I'm just looking around, you guys continue. We already looked around the entire 15th floor, we didn't even see the shadow of the demon, let's take a look on the 16th floor.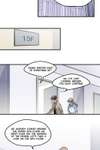 Page 4 Transcriptions
That's not a demon. What's the difference?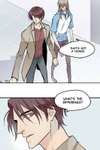 Page 5 Transcriptions
Demons, as opposed to the rumours, won't hurt people for no reason.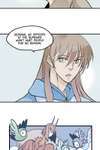 Page 6 Transcriptions
Demons are usually made from absorbing the aura of living creatures. They are independent individuals, and it will take decades or even hundreds of years to grow into real demons.
Page 7 Transcriptions
But the one just now is an "evil demon" which is a gathering of various evil spirits, they devour the spirits of people, and it would take shape and even grow stronger in a few days.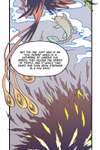 Page 8 Transcriptions
So it's two different things... I always thought "evil demons" referred to demons or people that are too good-looking. Speaking of which, Aren't you a Taoist priest? Shouldn't you be able to find that thing just by calculating on your fingers? Push Then draw a hex or something. Draw what hex? I don't know how to do that.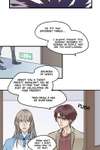 Page 9 Transcriptions
Aren't drawing hexes the basic skills of a Taoist priest? Really? But I have no memory of that at all.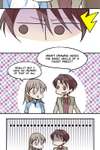 Page 10 Transcriptions
Then what about the Five Elements and Eight Diagrams? What's that? What about the divination for blessing? Never heard of that. And you call yourself a Taoist priest? You know nothing, are you fake?? Is approaching me a scheme of yours? Are you picking a fight? You are clearly the one who brought me back.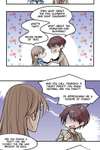 Page 11 Transcriptions
Ugh, this is really annoying! Mutter—— Mutter—— Everyday it's either a dead mouse, or a dead sparrow,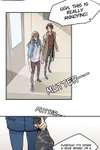 Page 12 Transcriptions
Everyday it's either a dead mouse, or a dead sparrow, When I found out who it is, I'm going to teach him a lesson! Auntie!! What you just talked about, when did it happen, where did it happen.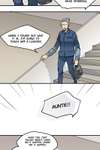 Page 13 Transcriptions
Please tell me everything. Um... Okay. About a month ago, dead sparrows, mice, snakes and the like began to appear in the storage room on the 16th floor. There will be some everyday, I got the security to help, but I still can't find who is pulling these pranks.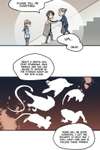 Page 14 Transcriptions
The time of incident is indeed also a month ago. So what exactly happened in a month? And why are all these dead animals appearing? Is it really a prank? I don't know, but since the boss is here, you have to help me solve this problem! Okay, auntie, I'll properly handle this matter. You Yun, you are my bodyguard, what do you think of this situation?
Page 15 Transcriptions
You Yun, you are my bodyguard, what do you think of this situation? What's the situation? Besides evil demons, There are also demons.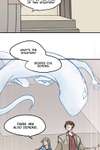 Page 16 Transcriptions
What a big lizard!!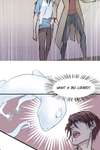 Page 17 Transcriptions
Step aside!! Shove Hold it!! Wait!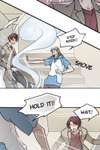 Page 18 Transcriptions
Yun You! Wait a minute! That place is... This gentleman, what are you doing? There's a runway show now, you can't go in!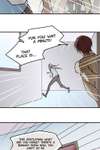 Page 19 Transcriptions
Thump No! You can't go in! Thump Thump Music Hey!! Music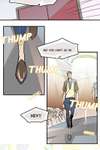 Page 20 Transcriptions
Bang!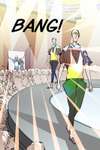 Page 21 Transcriptions
The people on top! Don't move!! What's going on?!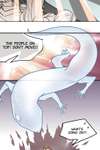 Page 22 Transcriptions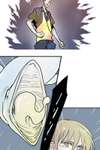 Page 23 Transcriptions
Kick Step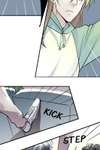 Page 24 Transcriptions
W o w !!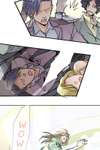 Page 25 Transcriptions
W o w !! Wow!! Wow!! Be careful!! Ah!
Page 26 Transcriptions
Be careful!! Ah! Who are you?! Ah, as expected. What "as expected"? Security!!
Page 27 Transcriptions
Turn Don't go! I have questions for you!! Pull Exits quickly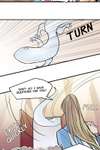 Page 28 Transcriptions
You're the one who shouldn't think about escaping! Hey! Who are you? Don't you know that there's a runway going on? You even ran up to the stage and beat people up? Security, security! Take him out! Huh? I didn't hit anyone? I was just helping the person just now. Whisper Whisper Nonsense! You help people by kicking them?!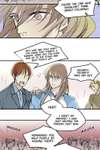 Page 29 Transcriptions
Cut the nonsense! You disturbed the show, follow us! Grabs Sorry, it's a misunderstanding. He's mine.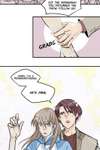 Page 30 Transcriptions
Hi~ dear readers, it's me again~~ Did you miss me? Heheh~ Hurry and bookmark it~ Feel free to comment, bookmark and share it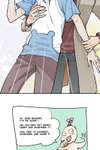 Page 31 Transcriptions
Speaking of which, <Taoist Priest> is my first full-colour comic strip, I ran into many problems, such as how to switch from page comic to strip comic, what style to use, especially since I'm weak at colours! So if the usage of colours is strange, please forgive me! So troubled, so troubled Colouring is so hard! Strip comic is so hard! What the heck is post effects? What the ghost? Now, it's time for "What the ghost" Q&A session again, if you have any questions, please leave them in the comments~ So I'm saying, aren't I appearing too little? Aren't I the female lead?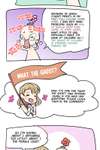 Page 32 Transcriptions
What are you thinking about? This plot will have a female lead? Then dear readers, see you next time! Sorry, I was wrong! There is a female lead! There is a female lead!!