Page 1 Transcriptions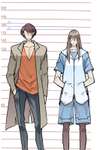 Page 2 Transcriptions
A long time ago, it felt this kind of warmth The warmth of the hands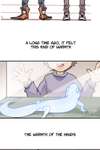 Page 3 Transcriptions
But...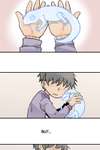 Page 4 Transcriptions
This warmth didn't last long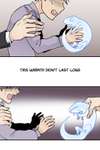 Page 5 Transcriptions
And it was thrown away... It's so cold.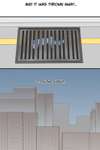 Page 6 Transcriptions
Priest Yun You...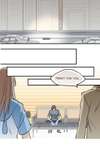 Page 7 Transcriptions
Are we looking at Zhang Yecheng? Yes. We're in the lizard's memory. You can do this but you can't draw hexes, do you have superpowers? What are superpowers? The lizard led us here. If you mention drawing hexes one more time, I'll draw on your face.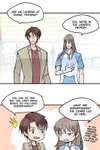 Page 8 Transcriptions
Little guy, I brought you delicious food. Breadworm? Is Zhang Yecheng planning to secretly raise a pet in the company? Keep quiet. You seem to like it, that's good!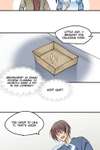 Page 9 Transcriptions
Were you thrown away? You can't usually see white geckos outside. But looking at you, you should be living pretty well. Since you belong in the nature, you must not be used to being raised in captivity. Or should I say, you're just the luckier one that survived...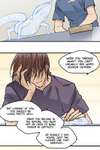 Page 10 Transcriptions
If it was me who was thrown away, I'm afraid I wouldn't survive either. Human...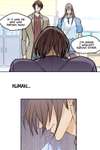 Page 11 Transcriptions
Were you thrown away too? Hey hey hey, did you see that? Yeah, I saw it.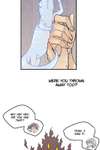 Page 12 Transcriptions
...An evil demon... Swa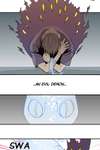 Page 13 Transcriptions
Swa llows This lizard actually ate the evil demon. Evil demons are not yummy as food. Do demons usually eat those things? ...You've eaten them before?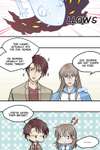 Page 14 Transcriptions
Don't you find this irritating, I wanted to persevere till the end, But I failed. I made a mistake on the runway again. A day My family always thought I was doing pretty well, But they don't know that all I have are failures and more failures.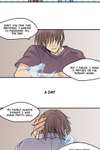 Page 15 Transcriptions
But they don't know that all I have are failures and more failures. And a day Living is so tiring, why is it so tiring... Everyday feels like a struggle in boiling water, should I just give up? He would come everyday, and it would swallow the evil demons everyday. Actually, I don't like my current job at all. People say I don't know how to be satisfied.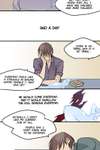 Page 16 Transcriptions
They think that because there's no need to worry about food and clothing here, I'm going against my intentions. It's as if all glamorous jobs must be liked by everyone. But the evil demons affecting Zhang Yecheng were getting stronger and stronger. What exactly am I doing? There's no use, I'm useless Why should you decide everything for me Ever since I was young, I only hear about what I should do, but no one has ever listened to what I said about what I want to do... Why do they have to intervene in my business? Time and time again. Even passerbys are judging me Why can't I reject? Even speaking out is difficult Why am I so useless?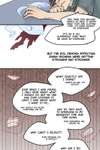 Page 17 Transcriptions
Why am I so useless? I don't want to, I can't do it Empty Humans who are thrown away Humans who can't survive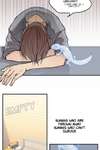 Page 18 Transcriptions
Pitiful humans Why did it happen again? It has been so many days, who on earth did it?!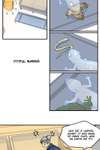 Page 19 Transcriptions
It's either a dead mouse or a dead sparrow, When I find out who did this, I'm going to teach him a lesson! It thought that as long as there is food, it can survive The reason why Zhang Yechen hasn't returned is all because of those monsters So it won't stop attacking the evil demons.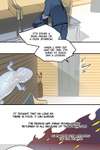 Page 20 Transcriptions
So that's what happened, it was waiting for Zhang Yecheng while destroying the evil demons. Whoosh— You don't have to prepare any food anymore. The Zhang Yecheng you're waiting for, Is already dead. You Yun, what are you saying?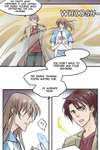 Page 21 Transcriptions
You Yun, what are you saying? That's too direct. He is dead... Yecheng who was thrown away...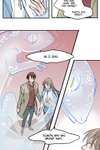 Page 22 Transcriptions
Yes, he's dead. Yecheng...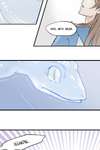 Page 23 Transcriptions
Be careful!! Huff——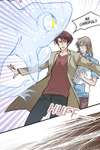 Page 24 Transcriptions
Dear readers~ We meet again~ We talked about pets last time~ Today, I'll reveal pictures of my four children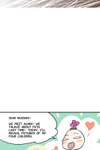 Page 25 Transcriptions
Doudou, male, 7 years old, is also considered to be more than fifty~ 47 pounds, too opinionated and nosy. Laden, male, 4 years old, 89 pounds, not willing to go on walks because he's overweight, currently on a diet. Huahua, and Cucumber, both sisters are 1 year old, the former weighs 4 pounds, the latter 6 pounds, cute and clingy, feel free to pet them. They both like to catch flies as a gift for me, probably because they want to feed me flies. I'm not a Venus flytrap... "What the ghost" time, everyone can feel free to ask questions~ If you want to know anything, please leave them in the comments section~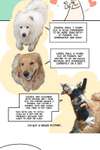 Page 26 Transcriptions
"What the ghost" time, everyone can feel free to ask questions~ If you want to know anything, please leave them in the comments section~ Therefore, dear everyone, see you next time, be there or be square Meow— Meow Woof— Woof—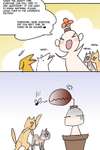 Page 27 Transcriptions