Page 1 Transcriptions
DO NOT ENTER DO NOT ENTER DO NOT ENTER DO NOT KEEP OUT KEEP OUT KEEP OUT KEEP KEEP OU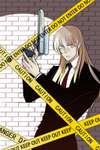 Page 2 Transcriptions
KEEP OUT KEEP OUT KEEP OUT KEEP KEEP OU One week later Hm......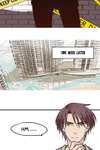 Page 3 Transcriptions
After a week of recognition and cognitive training, He, no longer destroys all the devices that suddenly makes sounds.
Page 4 Transcriptions
And no longer disassembles all kinds of transportation devices on the road. He can remain calm in the face of emergency situations too. He, finally seems like a normal person!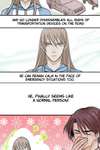 Page 5 Transcriptions
This is enough to repay my dead car, phone and television... Cousin, Cousin Chenyi. I need to go back to school today to help guide my classmate with their thesis, will you be able to handle it by yourself?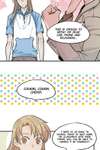 Page 6 Transcriptions
Whisper Don't worry. We've been training him for so long, it's time to bring him out for a test run too. Do you really think I brought him back for fun?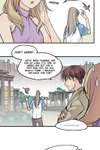 Page 7 Transcriptions
Don't be too overconfident when facing this Taoist priest. Are you cursing me? I'm just reminding you, you're on your own now.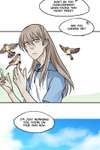 Page 8 Transcriptions
There, We're here. The company's on the 15th floor. Remember, just like the training, you have to remain calm when you see something you don't understand.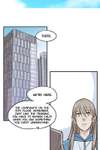 Page 9 Transcriptions
Company? This place, Seems very dangerous. Oh?
Page 10 Transcriptions
Oh? As expected of a Taoist priest, he feels something wrong as soon as he arrived. You're right, there's indeed a problem here, that's exactly why I brought you here.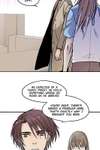 Page 11 Transcriptions
Since a month ago, there has always been a strange aura surrounding this place. It's very strange, I haven't encountered any demons so far. But the demons are not the important part, Let me bring you around our "Night Cry Model Company" first.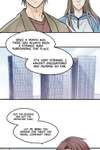 Page 12 Transcriptions
Night Cry Model Agency Co. Good morning, Mr Xiao. The 15th to 18th floor are all my office compounds. The upper two floors are mainly used for daily training and organising large-scale activities. All the models we have produced are of top calibre. I took notice of you at first sight.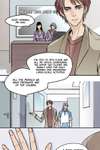 Page 13 Transcriptions
I took notice of you at first sight. Although you're a bit lacking ih height, You are totally qualified to be a commercial model, are you interested? Eh? Be a model?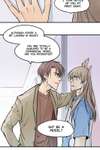 Page 14 Transcriptions
Firstly, what is a model? Secondly, aren't I here to be your bodyguard? You even said that you'll help me find my memories. Are you going to go back on your words? No, that, It's an occupational habit...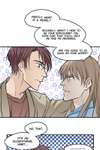 Page 15 Transcriptions
Ahhh hhh!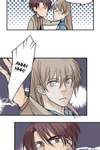 Page 16 Transcriptions
Someone!! Help! What's the matter? What happened? Entering with a push of the door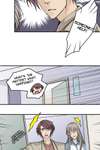 Page 17 Transcriptions
Young Master Xiao? Why is he like this? What exactly happened? We were discussing a contract, suddenly there was a gust of wind, and he became like this! I don't know why he just fainted after that!
Page 18 Transcriptions
I don't know why he just fainted after that! I checked on him, he only suffered minor scratches from the glass, did he faint because he has an illness? No, it has nothing to do with an illness. It's a demon.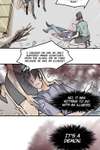 Page 19 Transcriptions
Young Master Xiao, let's call the ambulance... Blocks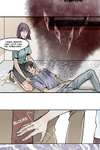 Page 20 Transcriptions
Evil demon!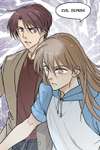 Page 21 Transcriptions
Eh? He seems to be shocked after hearing "evil demon"... Ah! The evil demon has escaped! Wahh hhhh!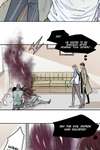 Page 22 Transcriptions
Shoom—— Wahh hhhh! The evil demon dares to run? Hold it there!!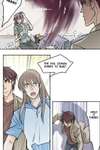 Page 23 Transcriptions
You Yun, don't chase it!! It's... The 15th floor...... Ah......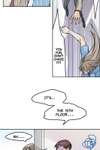 Page 24 Transcriptions
W a l l Sangyu, you jinx... Achoo Thesis What a ghost?! Time~ Question: Doesn't this rascal have the physique to attract demons? Why didn't the demons in the company find him, and neither has he seen them, but they appear as soon as Taoist priest arrives? This rascal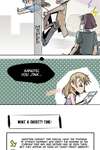 Page 25 Transcriptions
This rascal Answer: Good question~ It's not a mistake, but a foreshadowing~ I'll tell you in the following chapters Now then, dear readers~ See you in the next update Don't answer questions you asked by yourself. Pfft Remember to bookmark, comment and share! Hello everyone, I'm Sangyu Xiao~ Chenyi's cousin~ Please note that it's paternal cousin~ Not maternal cousins that can get married at any turn~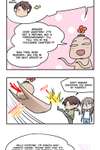 Page 26 Transcriptions
Hello everyone, I'm Sangyu Xiao~ Chenyi's cousin~ Please note that it's paternal cousin~ Not maternal cousins that can get married at any turn~ At the end of the following chapters, a special section will be added~ "What a ghost? Time~" Please feel free to send in your questions~ The author will pick interesting questions to answer, and they will be answered in the next update~ Now, if there is anything you want to ask, please leave it through the comments What? The question will cover my face? No worries~ Anyways, I'll beat the author up~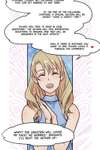 Page 27 Transcriptions