Page 1 Transcriptions
me vs BIG SLACKER BABY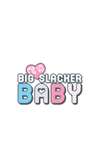 Page 2 Transcriptions
SHE CAME HOME LAST NIGHT ... THE MOST DISCIPLINED AND WORST CLEANING FREAK OF MY FAMILY !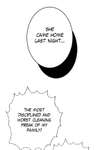 Page 3 Transcriptions
BOOOM TEEN WA WA WA MY BIG SISTER !! EH ?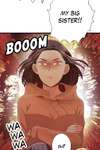 Page 4 Transcriptions
WA WA WA SHE'S FINALLY HOME AFTER THREE YEARS OF POST GRADUATE STUDIES ABROAD ! GULP AND IF SHE SEES YOUR ROOM LIKE THIS ...