Page 1 Transcriptions
I am the head of the journalist club at Mirae high School. My name is Han Gaeul, I am in Grade 12 Class 11.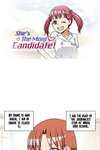 Page 2 Transcriptions
Even though we only publish the school newspaper on the bulletin board once a week,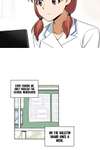 Page 3 Transcriptions
Still, I am working seriously with a sense of duty in my own way. usually when the club heads advance to grade 12...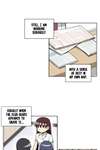 Page 4 Transcriptions
They will hand over the position to their hoobae so they can focus on their college exams... But, I am still active... even though I am in Grade 12. The endless quest to seek the truth... made me keep going on...! Leader, please stop!