Page 1 Transcriptions
If you give the necklace to Shen Luoan, I will never forgive you.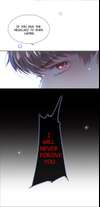 Page 2 Transcriptions
H-Huh! Don't think I don't know what you're thinking! Do you still think pretending like this would make me believe your words?

Page 3 Transcriptions
... I shouldn't have fantasized about your love in the first place... So naive to think one day you'd know the truth... To think about it now... Nothing will change, even if you know it. But haven't some things gradually changed?