Page 1 Transcriptions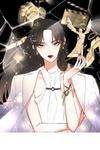 Page 2 Transcriptions
THE PROKEN STAP ART BY : SAN SHIER STORY BY : XIAOMAN JIA PRODUCED BY : KUAIKAN COMICS TRANSLATED BY : LAN - BRIDGE GROUP

Page 3 Transcriptions
CHU XIAO ! NOT ONLY DID THEY FOOL ME , BUT ALSO THEY EVEN DESECRATED MY LATE ELDER SISTER !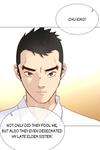 Page 4 Transcriptions
NOW YOU HAVE AN ELDER SISTER ? JUST NOW , DIDN'T YOU SAY YOU WEREN'T HER YOUNGER SISTER ?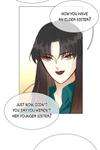 Page 5 Transcriptions
YOU'RE STILL ACTING . NOW IT'S TIME FOR YOU TO TAKE OFF YOUR MASK AND BE YOURSELF . CHU XIAO , WHAT ARE YOU TALKING ABOUT ?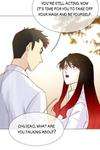 Page 6 Transcriptions
YOU WERE NEVER MOLLY . THE REAL MOLLY HAS DIED FOR A LONG TIME .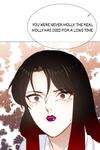 Page 7 Transcriptions
YOU'RE ... MO MO !

Page 8 Transcriptions
A FEW DAYS AGO XING , AS YOU CAN SEE , WE HAVE BEEN SEARCHING FOR THE IDENTITY OF THE VICTIM IN THAT CAR ACCIDENT HER NAME IS MO MO . SHE , IS MOLLY'S TWIN SISTER !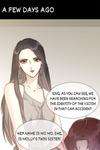 Page 9 Transcriptions
I HEARD MOLLY HAD A TWIN SISTER BEFORE . MO MO DIDN'T WORK IN SHOWBIZ , SO THE PUBLIC FORGOT ABOUT HER SOON . MV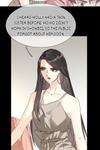 Page 10 Transcriptions
MV BUT NOW IT LOOKS WEIRD . MOLLY'S EYES FLASHED WITH EXCITEMENT WHEN SHE HEARD THE NEWS THAT HER SISTER DIED .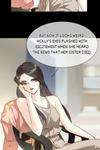 Page 11 Transcriptions

Page 12 Transcriptions
IT'S BEEN A LONG TIME . XING , ARE YOU SURE THAT YOU GOT HER LOOK RIGHT ? YES . I'VE REMEMBERED IT CLEARLY TILL NOW . IT MEANS HER EYESIGHT DID IMPRESS MEAT THAT TIME . I'M PRETTY SURE SHE HID SOMETHING FROM THE PUBLIC