Page 1 Transcriptions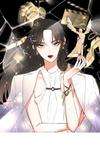 Page 2 Transcriptions
THE PROKEN STA ! ART BY : SAN SHIER STORY BY : XIAOMAN JIA PRODUCED BY : KUAIKAN COMICS TRANSLATED BY : LAN - BRIDGE GROUP

Page 3 Transcriptions
MY INTUITION TOLD ME THAT MOLLY'S ACTING SKILL PLAYED A MORE IMPORTANT ROLE IN HER SADNESS THAN HER TRUE FEELINGS . INSTEAD OF GRIEF ,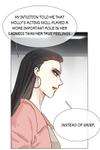 Page 4 Transcriptions
MOLLY WAS LIKE CELEBRATING THAT ACCIDENT !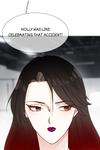 Page 5 Transcriptions
WHAT SECRET IS SHE HIDING ?

Page 6 Transcriptions
ACCORDING TO YOUR THOUGHT , IF MOLLY'S FIRST REACTION AFTER LEARNING ABOUT HER FAMILY'S DEATH WAS TO PRETEND TO BE SAD WITH HER EYES GLOWING EXCITINGLY , COULD IT BE ...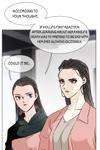 Page 7 Transcriptions
THESE MESSAGES CAN MAKE TWO POINTS CLEAR AT LEAST : FIRST , MOLLY DIDN'T HAVE A GOOD RELATIONSHIP WITH HER DEAD FAMILY . SHE WAS CELEBRATING THAT DISASTER SECRETLY . SECOND , ACCORDING TO THE FIRST CLUE , HER FIRST REACTION AFTER LEARNING THE BAD NEWS WAS TO GRIEF . SHE SEEMED TO PLAN EVERYTHING !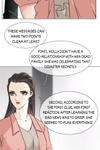 Page 8 Transcriptions
XING , I GET YOUR POINTS NOW ! IF MOLLY DIDN'T HAVE A GOOD RELATIONSHIP WITH HER FAMILY AND COULD NOT KNOW THE DEATH OF HER FAMILY IN ADVANCE ,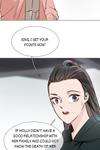 Page 9 Transcriptions
FAMILY IN ADVANCE , SUSPICION OR EXCITEMENT SHOULD COME TO HER BEFORE GRIEF .

Page 10 Transcriptions
THE REALITY IS THAT HER FIRST REACTION WAS GRIEF WHEN SHE HEARD THE BAD NEWS .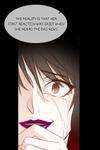 Page 11 Transcriptions
AFTER SHE CONFIRMED THAT THE PEOPLE AROUND HER WERE MOVED BY HER GRIEF , HER EYES FLASHED WITH EXCITEMENT IN RELIEF . BUT EVEN IF I CONTINUE TO SPECULATE , WE STILL CAN'T GET TOO MANY VALUABLE REFERENCES FROM MY SUBJECTIVE INTUITION .