Page 1 Transcriptions
A MONTH AGO WHY WOULDI WORK WITH YOU ?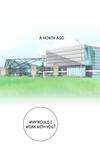 Page 2 Transcriptions
ZHOU WEI . DIRECTOR OF AGENT DEPT IN KT SHE IS A RIVAL TO AN YOUQING WHO MANAGES ARTIST TEAMS INDEPENDENTLY .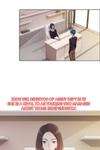 Page 3 Transcriptions
SO WHITE IS BECOMING MORE AND MORE POPULAR . BY THE END OF THIS YEAR , THEY WILL BECOME THE KINGS IN KT .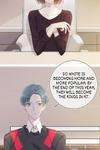 Page 4 Transcriptions
AN YOUQING IS UNRESTRICTED BY THE AGENT DEPT . IF SHE HAS A HIT BAND IN HAND , SHE WILL BE SECOND TO THE BOSS . I DON'T THINK YOU WOULD EXPECT TO SEE SUCH A RESULT .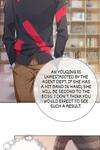 Page 5 Transcriptions
AN YOUQING HAS POPULAR ARTISTS , WHICH IS WHAT I'M LACK OF .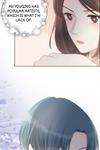 Page 6 Transcriptions