Page 1 Transcriptions
DO YOU KNOW WHO MENG YILAN IS ? IT DOESN'T MATTER IF YOU DON'T KNOW HIM . JUST REMEMBER THIS _NAME . YOU WILL LOVE HIM AFTER WATCHING THIS VIDEO .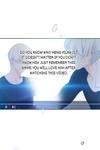 Page 2 Transcriptions
HE IS PERFECT FROM EVERY ANGLE . SHOOTING STAR IN MAY , STRAWBERRY SODA IN JUNE , THE LIE IN JULY IS I NEVER LIKED YOU .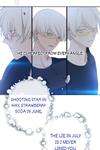 Page 3 Transcriptions
IS I NEVER LIKED YOU . EXCEPT FOR HIS BEAUTY , HIS VOICE WILL MAKE YOU FALL IN LOVE .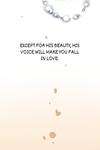 Page 4 Transcriptions
IF YOU THINK THAT THIS IS ALL HE IS , YOU ARE WRONG . ARE YOU READY TO ACCEPT WHAT'S COMING ?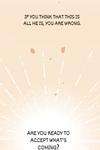 Page 5 Transcriptions
COMING ?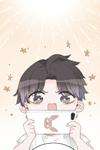 Page 6 Transcriptions
I'M READY !!! AHHH !! HELP , THERE'S A ROBBER !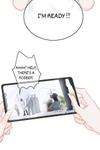 Page 7 Transcriptions
I'M NOT LOOKING FOR SOMEBODY WITH SOME SUPERHUMAN GIFTS W