Page 1 Transcriptions
SO WHITE HAS RECENTLY RECEIVED AN INVITATION TO A NEW VARIETY SHOW AT THE HAPPY LIVE STUDIO . THIS IS A RARE OPPORTUNITY ! WE WILL PERFORM THE OPENING SHOW .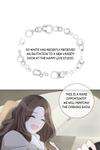 Page 2 Transcriptions
IT WILL ALSO BE THE FIRST TIME TO SHOW I AM YOUNG AND FOLLOW THE LIGHT AND ME ON THE PROGRAM . THIS IS WHAT WE'VE BEEN WAITING FOR , EVERYBODY !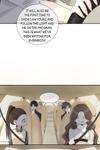 Page 3 Transcriptions
THEY'RE AS HARMONIOUS AS USUAL . EVEN THEIR POSES OF PLAYING THE PHONE ARE UNIFORM . NOD YEAH CHINA UNICOM 1 29 % 1218 WE HAVE THE SAME INTEREST NOW.ANYONE'S PERFORMANCE WILL INFLUENCE THE WHOLE TEAM . TRY YOUR BEST TO GET MORE LOYAL FANS , ALRIGHT ?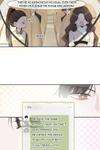 Page 4 Transcriptions
FANS , ALRIGHT ? CHINA UNICOM4G 29 % 1218 AGAIN , I REMIND YOU NOT TO SMEAR MUSIC . ANYTHING ELSE , YOU CAN DO AS YOU PLEASE