Page 1 Transcriptions
XI ANRAN .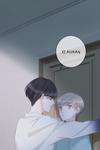 Page 2 Transcriptions
WHAT ARE YOU GOING TO DO ? LOOKING AT YOUR BIG EYES FULL OF PANIC , I SUSPECT YOU'RE UP TO SOMETHING .
Page 3 Transcriptions
TAKE OUT IT'S MY FIRST TIME BEING AN MC , SO I WANT TO MAKE THE SHOW DIFFERENT WITH MY INTELLIGENCE .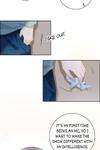 Page 4 Transcriptions
+ EACH GUEST HERE WILL GET A PAPER CRANE WITH DIFFERENT TASKS WRITTEN ON IT .