Page 1 Transcriptions
BACKSTAGE DRESSING ROOM OF HUALAI TV YOU GUYS ARE -ALL - SET , LET'S GET STARTED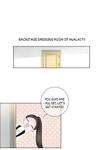 Page 2 Transcriptions
COMPLETE MAKEOVER !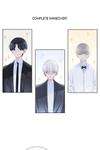 Page 3 Transcriptions
HUMM , I STILL HAVE TO COVER UP THE DARK CIRCLES UNDER MY EYES . YOU GUYS SHOULD GO AHEAD FIRST AND I'LL CATCH UP AS SOON AS I CAN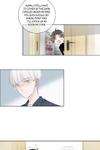 Page 4 Transcriptions
DON'T WORRY ! -MY - SKILLIS BETTER THAN PROFESSIONAL MAKEUP ARTISTS . I CAN DEAL WITH THIS !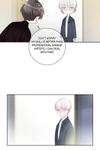 Page 5 Transcriptions
CLOSE

Page 6 Transcriptions
HOW CAN I DROP THOSE AD CALCIUM MILK ? MY IMAGE GOT COMPLETELY RUINED ! SPEWING BLOOD WHAT SHOULD I DO IF FANS FIND THAT MY IMAGE HAD BEEN FAKE