Page 1 Transcriptions
THE CHANGES IN MY VISION HAVE THROWN A FEW WRENCHES INTO THE WORKS . FOR EXAMPLE , MY SHOULDERS AND LEGS BAM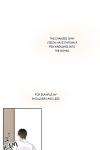 Page 2 Transcriptions
BAM BANG D HIT THE DOOR FRAME AND MASSAGE TABLE MORE AND MORE FREQUENTLY .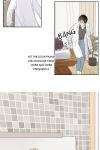 Page 3 Transcriptions
EVENTUALLY . I CAN'T HELP IT.I'M SURE I'LL GET USED TO IT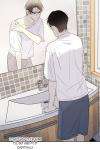 Page 4 Transcriptions
THEN I'LL BE ABLE TO DEAL WITH CUSTOMERS AS USUAL . IS THIS THE FIRST TIME YOU'VE GOTTEN A MAS SAGE ?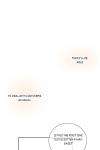 Page 5 Transcriptions
YEAH , I'M FROM A SMALL TOWN AND WE DON'T HAVE ANY SHOPS LIKE THIS . WHAHA HOW SHOULDI ADDRESS YOU ? MY LAST NAME IS FANG . I'M A POLICEMAN .