Page 1 Transcriptions
HOW COME MR . WEN IS UNAVAILABLE EVERY TIME I COME TO HIM FOR A MASSAGE ? HAS HE GONE OUT TO COLLECT GARBAGE AGAIN ? PLEASE DON'T SAY THAT , MR . BAO .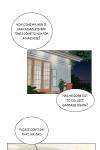 Page 2 Transcriptions
HMPH E ๆ MR.WEN IS ... A GOOD MASSEUR INDEED , BUT HE PUTS HE DOES THAT BECAUSE HE CARES ABOUT HIS EMPLOYEES !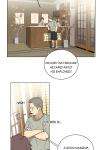 Page 3 Transcriptions
A GOOD MASSEUR INDEED , BUT HE PUTS ON AIRS . HAHA . DON'T MENTION IT . WE OFTEN ADVISE HIM NOT TO DO IT AS WELL . BUSINESS REACHES ITS PEAK AT NIGHT AND HE'LL LOSE A LOT OF CUSTOMERS IF HE KEEPS DOING THIS .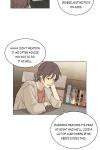 Page 4 Transcriptions
PLEASE COME EARLIER NEXT TIME . I'LL MAKE SURE YOU'RE THE FIRST ONE TO ENJOY THE SERVICE . CLANG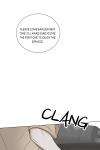 Page 5 Transcriptions
UGH ... LIFT THUD
Page 6 Transcriptions
PHEW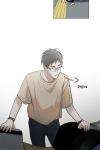 Page 7 Transcriptions
MR . WEN . 000

Page 8 Transcriptions
ARE YOU OUT TO ROAM ABOUT THE STREET AGAIN ? YEAH , MR . LI . THIS WATERMELON LOOKS SO BIG !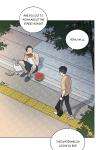 Page 9 Transcriptions
IT IS ! IT'S OVER FIVE KG ! BUT THE RIND IS THICK ... THROW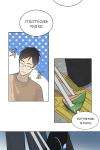 Page 10 Transcriptions
THROW HEY , DON'T GO . COME AND TAKE A PIECE . NEXT TIME . I'M IN A HURRY .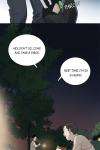 Page 11 Transcriptions
I MEANI'M IN A HURRY TO ... CLEAN UP THE TACTILE TILES GOING ALL THE WAY BACK TO THE DORMITORY BEFORE THE EMPLOYEES GET OFF WORK .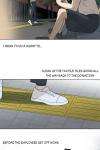 Page 12 Transcriptions
THIS IS MY DAILY ROUTINE .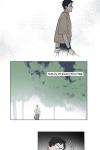 Page 13 Transcriptions
STOP

Page 14 Transcriptions
NH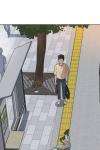 Page 15 Transcriptions
A GUY IS IN THE WAY . HUMANS ARE THE MOST TROUBLESOME OBSTACLES ON THE TACTILE TILES . TO BE HONEST , I'D RATHER PICK UP A HUNDRED WATERMELON RINDS THAN MEET HEAD - TO - HEAD WITH A HUMAN . SNORE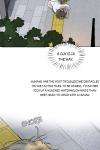 Page 16 Transcriptions
HE SLEEPS SO SOUNDLY .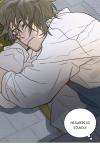 Page 17 Transcriptions
THOUGH IT'S A DAILY ROUTINE , IT CAN BE CHANGED FROM TIME TO TIME . I'LL WAKE HIM UP WHEN I COME BACK .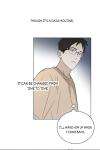 Page 18 Transcriptions
UP SUR SCRATCH ... ? STARE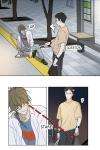 Page 19 Transcriptions
SCRATCH OUCHS ARE YOU A GARBAGE COLLECTOR ? I'M DOING ROAD MAINTENANCE LIE M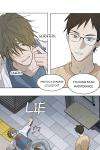 Page 20 Transcriptions
SIGH .. THERE'S A MAN TO EVEN TAKE CARE OF THE ROADS , BUT WHO WILL TAKE CARE OF ME ? 000

Page 21 Transcriptions
GOOD . NOW THAT HE'S AWAKE , I MUST TELL HIM TO SLEEP SOMEWHERE ELSE . SIR , PLEASE GET UP ! SNORE IT'S NOT SAFE ON THE ROADSIDE . GO HOME TO SLEEP .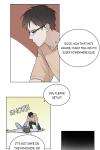 Page 22 Transcriptions
IT'S NOT SAFE ON THE ROADSIDE . GO HOME TO SLEEP . TURN SIR , DO YOU HEAR ME ? Z TURN PLEASE GET ...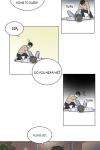 Page 23 Transcriptions
TURN Z 2 콘 Z

Page 24 Transcriptions
2 콘 Z * SNORE Z 2 2 N YOU'RE SLEEPING ON THE TACTILE TILES . DON'T YOU FEEL THEY ARE DIRTY AND UNCOMFORTABLE ?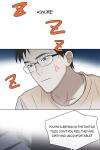 Page 25 Transcriptions
NONE OF YOUR BUSINESS ! DO YOU THINK I WOULD CHOOSE TO SLEEP HERE IF I HAD A PLACE TO SETTLE ? UP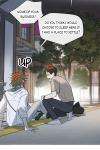 Page 26 Transcriptions
SIGH ... TELL ME WHAT IT'LL TAKE FOR YOU TO GET OFF THE ROAD . THE ROAD ? STARE ... OH ...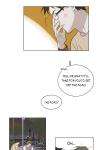 Page 27 Transcriptions
IF YOU WANT ME TO LEAVE , YOU'LL HAVE TO PAY FOR IT .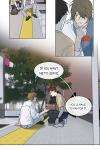 Page 28 Transcriptions
fax : SMILE ... WHAT A SCOUNDREL ...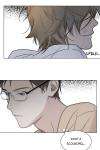 Page 29 Transcriptions
THE EMPLOYEES WILL GET OFF WORK IN A MINUTE . I MUST HURRY UP . THAT'S ALL I WANT TO SAY . I DON'T HAVE TIME TO ARGUE WITH YOU .

Page 30 Transcriptions
I HAPPEN TO KNOW TWO CITY INSPECTORS . I'LL LET THEM TALK TO YOU . ra STUMBLE DR 59 39 کرا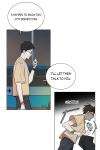 Page 31 Transcriptions
NO ! DON'T CALL THEM . I JUST WANT A LITTLE MONEY . FIT GET YOUR HANDS OFF ME YOU CHANGED SO FAST . I'VE BEEN WORKING ALL DAY BUT HAVEN'T EATEN ANYTHING YET . BOOHOO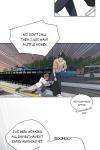 Page 32 Transcriptions
HOW COULD I HAVE ENDED UP IN THIS SITUATION IF I HADN'T BEEN SWINDLED BY A BLACK - HEARTED LABOR INTERMEDIARY ? AR NOW I DON'T EVEN HAVE ENOUGH MONEY TO TAKE THE BUS AND GO BACK TO THE MANPOWER MARKET ! WHAT AM I GOING TO DO TOMORROW ? BOOHOO
Page 33 Transcriptions
DO I LOOK LIKE A WICKED MAN REFUSING TO HELP A DYING PERSON ? WHAT HAPPENED ? WHAT'S GOING ON OVER THERE ? YOU'RE A KIND - HEARTED MAN . PLEASE HELP ME AND GIVE ME SOME MONEY . I'LL PAY YOU BACK AFTER I FIND A JOB TOMORROW . WATCH GLANCE IS NO ONE GOING TO DO ANYTHING ? ARE THEY ALL WATCHING THIS FOR FUN ?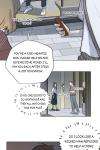 Page 34 Transcriptions
PERSON ? SMILE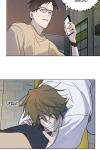 Page 35 Transcriptions
RUMBLE OR PLEASE GIVE ME SOME FOOD . GOSH ... WHAT BAD LUCK , BUT WHAT ELSE CAN 1 DO ABOUT IT ? 0
Page 36 Transcriptions
B 23333 THANK YOU , SIR ! WHERE CAN I FIND YOU AND REPAY YOU ?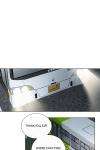 Page 37 Transcriptions
WHERE CAN I FIND YOU AND REPAY YOU ? YOU DON'T NEED TO REPAY ME . JUST TAKE IT AND HAVE A FULL MEAL .

Page 38 Transcriptions
THE LOSS OF MONEY WILL REMOVE ILL - FORTUNE . I HAVE TO GO NOW . SEE YOU . -HOPE - I - WON'T SEE YOU AGAIN .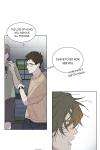 Page 39 Transcriptions
SEE YOU ! RUSTLE ...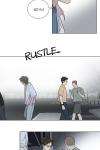 Page 40 Transcriptions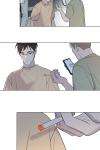 Page 41 Transcriptions
SIZZLE ...

Page 42 Transcriptions
HEY ! ! WATCH OUT !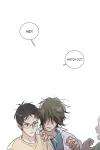 Page 43 Transcriptions
PAT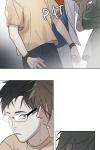 Page 44 Transcriptions
! DID HE GET BURNED ? TUT . WHY DON'T YOU WATCH WHERE YOU'RE GOING ?! THAT'S EXACTLY WHAT I'D LIKE TO SAY ! HE BUMPED INTO IT HIMSELF !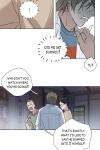 Page 45 Transcriptions
YOU'D BETTER PAY COMPENSATION ! CRAZY MAN ! NONSENSE ! APOLOGIZE TO HIM ! PAY COMPENSATION FOR THAT ! NO NORMAL PERSON COULD MISS A CIGARETTE IN SUCH PLAIN VIEW ! IT WAS NOT MY FAULT ! vo STOP QUIBBLING !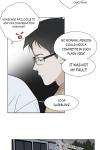 Page 46 Transcriptions
- + . YOU'D BETTER PAY COMPENSATION ! I REALLY COULDN'T SEE ..... ET -1 193 THE PLACE WHERE THE CIGARETTE APPEARED .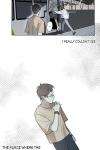 Page 47 Transcriptions
THE PLACE WHERE THE CIGARETTE APPEARED . " NO NORMAL PERSON COULD MISS A CIGARETTE IN SUCH PLAIN VIEW ! " NORMAL PERSON ... PHEW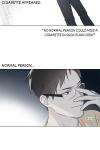 Page 48 Transcriptions
GIVE IT BACK ! 升 Bob HEY ! DO YOU WANT TO SMOKE ? TAKE ONE . NO , THANKS .

Page 49 Transcriptions
ALL RIGHT THEN . RUMBLE . MY NAME IS SHU FENG . HOW ABOUT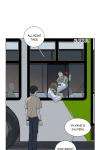 Page 50 Transcriptions
HOW ABOUT you ? I'M WEN LE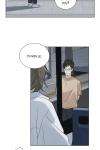 Page 51 Transcriptions
BY THE WAY , ARE YOU OKAY ? You JUST GOT BURNED BY THAT CIGARETTE . STUNNED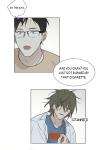 Page 52 Transcriptions
OF COURSE NOT !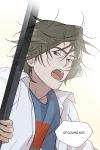 Page 53 Transcriptions
I GOT HAND CANCER ! I WON'T RECOVER UNLESS YOU TREAT ME TO A MEAL ! سی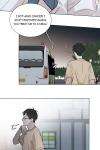 Page 54 Transcriptions
U HE ACTS LIKE A SCOUNDREL WHENEVER HE HAS AN OPPORTUNITY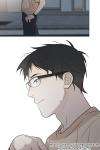 Page 55 Transcriptions
HE HAS AN OPPORTUNITY WHAT A WEIRD MAN .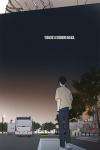 Page 56 Transcriptions
TO TREAT YOU TO A MEAL . Ho ! Kuaikan Comics WE HAVE TO MEET AGAIN IF YOU WANT ME