Page 1 Transcriptions
AFTER WORK WEN'S MASSAGE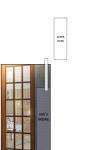 Page 2 Transcriptions
OPEN I DIDN'T KNOW THAT YOU USED TO PIERCE EARS AT SOME CLINIC .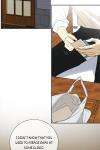 Page 3 Transcriptions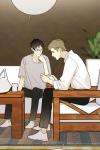 Page 4 Transcriptions
WHEN YOU'VE WORKED AS LONG AS I HAVE , YOU'LL HAVE LEARNED MANY THINGS TOO . HUPH INCLUDING SHOUTING AT YOUR BOSS OUT OF ANGER ? WHO WOULD HAVE THOUGHT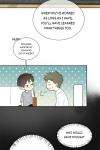 Page 5 Transcriptions
REGRET I'D BE SO IMPULSIVE AND OFFER TO PIERCE MR . WEN'S EARS ! IN THAT CASE , I'LL DO IT FOR YOU ! ?