Page 1 Transcriptions
OH ... YOUR TECHNIQUE IS GETTING BETTER .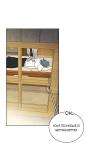 Page 2 Transcriptions
HOW COME I DIDN'T KNOW ABOUT YOUR TALENT WHEN WE WERE IN SCHOOL ? BACK THEN , NO ONE KNEW I'D CHOOSE SUCH WORK .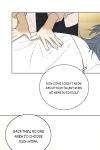 Page 3 Transcriptions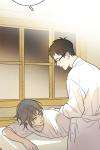 Page 4 Transcriptions
THAT MAKES SENSE . IT'S ALL BECAUSE OF PRACTICE .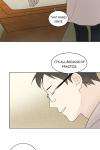 Page 5 Transcriptions
IS THAT MAN HERE AGAIN ? WHISPER ma YEAH . -WHISPER HE COMES AND ASKS FOR THE BOSS'S SERVICE SO FREQUENTLY . I WONDER HOW BAD HIS HEALTH CONDITION IS .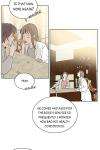 Page 6 Transcriptions
IT'S AN OCCUPATIONAL DISEASE CAUSED BY A SEDENTARY LIFESTYLE.IT WILL HURT BOTH YOUR NECK AND SPINE . CHATTER YOUR MUSCLES ARE STIFF . YOUR BACK WON'T GET WELL FROM BEING MASSAGED JUST FOR SEVERAL DAYS .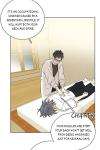 Page 7 Transcriptions
YOU'D BETTER BUY A ONE - YEAR CARD . SINCE WE'RE OLD ACQUAINTANCES , I CAN GIVE YOU A DISCOUNT . CHATTER OLD ACQUAINTANCE ... WHEN WILL YOU COME OVER TO MY HOUSE TO GIVE ME A MASSAGE ?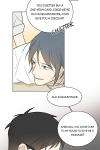 Page 8 Transcriptions
... SILENT

Page 9 Transcriptions
HOLD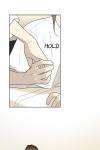 Page 10 Transcriptions
HOW COME YOU STOP TALKING EVERY TIME WE TALK ABOUT SOMETHING IRRELEVANT TO WORK ? TIME IS UP .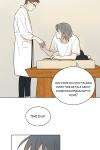 Page 11 Transcriptions
BUT ... YOUR BODY IS HEAWY WITH HUMIDITY .
Page 12 Transcriptions
HOW ABOUT YOU STAY A WHILE LONGER FOR CUPPING ? UGH OKAY ...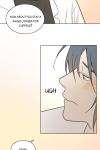 Page 13 Transcriptions
RUSTLE ... OKAY ... HELP ME GET UNDRESSED . SMILE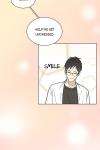 Page 14 Transcriptions
RUSTLE ... MR . GUO , COME AND DO THE CUPPING FOR OUR VIP ! C WAIT ! AREN'T YOU GOING TO DO IT YOURSELF ?
Page 15 Transcriptions

Page 16 Transcriptions
MR . GUO SPECIALIZES IN THIS SERVICE . I'M NOT GOOD ATIT . IT'S ALL ABOUT YOUR SERVICE EXPERIENCE . DON'T FORGET TO BUY A ONE - YEAR CARD IF YOU ARE SATISFIED .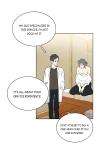 Page 17 Transcriptions
C С BUT I ... MR . WEN ! THERE'S A CUSTOMER DOWNSTAIRS WHO IS REQUESTING YOUR SERVICE .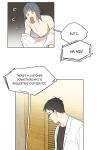 Page 18 Transcriptions

Page 19 Transcriptions
GOT IT .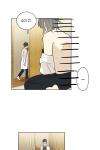 Page 20 Transcriptions
OH ... I'VE HAD BACK PAIN FOR A LONG TIME .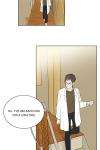 Page 21 Transcriptions
I HEARD FROM OTHERS THAT MR . WEN IS AMAZING , SO I'M HERE TO CHECK IT OUT . IT MUST BE THIS CUSTOMER .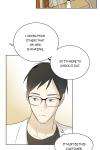 Page 22 Transcriptions
BUT THE INDECENT TONE ... SOUNDS FAMILIAR TO ME . ha GAUDI ARCKIST CUSTOMER .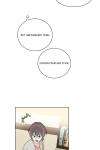 Page 23 Transcriptions
THERE YOU ARE , BOSS . THIS IS THE CUSTOMER WHO WANTS YOUR SERVICE .
Page 24 Transcriptions
GRACEFUL GAU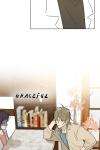 Page 25 Transcriptions
✓ EN DER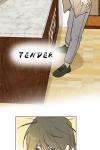 Page 26 Transcriptions
HEY . WHATA COINCIDENCE , WEN LE . WHAT A SMALL WORLD ...

Page 27 Transcriptions
IS HE HERE SPECIFICALLY TO LET ME BUY HIM A MEAL ? ZI , WHAT'S THAT LOOK ON YOUR FACE ? WHY DIDN'T YOU INVITE THE CUSTOMER UPSTAIRS ?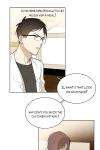 Page 28 Transcriptions
I'M SORRY FOR HER POOR RECEPTION . ARE YOU MR . WEN ? DIV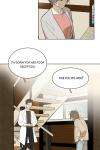 Page 29 Transcriptions
YES , I AM . DIDN'T YOU COME ALL THE WAY HERE JUST TO SEE ME ? -HAHA ... WHAT A COINCIDENCE .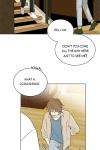 Page 30 Transcriptions
SORRY THAT I DIDN'T RECOGNIZE YOU . YOU'RE SO WELL - KNOWN THAT I DIDN'T EXPECT YOU TO BE SO YOUNG . THIS IS THE MONEY I OWE YOU . YOU HELPED ME A LOT LAST TIME . I'LL TAKE THIS OPPORTUNITY AND REPAY YOU . ooo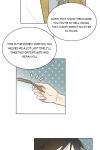 Page 31 Transcriptions
? HAVE YOU FOUND A JOB ? _WHISPER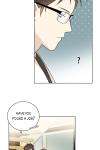 Page 32 Transcriptions
NO , BUT I FOUND THAT BLACK - HEARTED INTERMEDIARY WHO CHEATED ME AND TOOK MY WALLET BACK . SO HE DIDN'T GET RICH SUDDENLY . HE REALLY WANTS TO REPAY ME . THIS IS NOT A TRAP IS IT ? WHAT HAPPENED AFTER THAT ?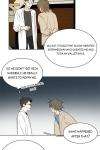 Page 33 Transcriptions
AFTER THAT , HE KEPT CHASING ME . I THOUGHTI HAD TO PAY YOU BACK , SO I RAN DESPERATELY ... HA HA Q AND THEN I SPRAINED MY LOWER BACK BECAUSE OF MY POSTURE . PET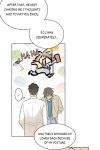 Page 34 Transcriptions
PET PAHEM YOU'D BETTER CALL THE POLICE ... HAVE YOU BEEN TO THE HOSPITAL FOR AN X - RAY ?

Page 35 Transcriptions
NO . I CAME STRAIGHT HERE . PAINFUL WITH YOUR EXCELLENT TECHNIQUE , WHY WOULD I NEED TO GO TO THE HOSPITAL ?
Page 36 Transcriptions
SO MUCH FLATTERY ... GO UPSTAIRS WITH ME .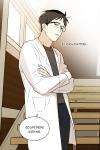 Page 37 Transcriptions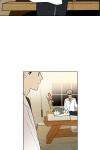 Page 38 Transcriptions
LELE . IGNORE LELE .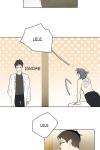 Page 39 Transcriptions
LELE . LELE . LELE . LELE . LELE ! I'VE WARNED YOU MANY TIMES WHISPER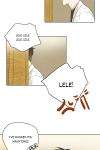 Page 40 Transcriptions
WHISPER YOU MUST CALL ME MR . WEN IN MY SHOP ! 000 LELE , DON'T GO !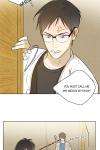 Page 41 Transcriptions
ANGRY INTERESTING ... PASSING BY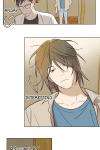 Page 42 Transcriptions
PASSING BY IS HE LELE'S CUSTOMER ? 00 SLOWLY HIS HAIR LOOKS FILTHY !

Page 43 Transcriptions
DARN IT ! WHY DID HE CHOOSE TO MASSAGE THAT SCRUFFY GUY INSTEAD OF ME ? ALL THINGS ASIDE , OUR BOSS IS PATIENT WHEN DEALING WITH CLIENTS .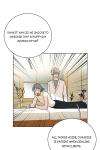 Page 44 Transcriptions
THAT'S A REGULAR CUSTOMER OF OURS . HE WORKS IN AN OFFICE , SO HE HAS A LOT OF OCCUPATIONAL DISEASES .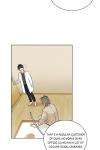 Page 45 Transcriptions
PEOPLE IN MODERN TIMES HAVE A LOT OF PROBLEMS CAUSED BY A SEDENTARY LIFE . LUCKILY , OUR MASSAGE SHOP CAN PROVIDE SPECIAL SERVICES FOR THOSE CUSTOMERS TO RELIEVE ... SIGH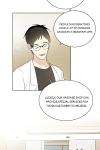 Page 46 Transcriptions
SIGH LIE LELE ... 2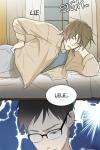 Page 47 Transcriptions
ACTIONS SPEAK LOUDER THAN WORDS . MY BACK HURTS BADLY ,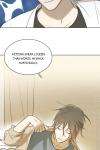 Page 48 Transcriptions
SO LET'S GET STARTED NOW .

Page 49 Transcriptions
QUESTION TIME [ QUESTION ] MR . WEN SEEMED ANNOYED HEARING SHU FENG CALLED HIM LELE . WHAT DO YOU THINK MR . WEN WILL DO NEXT ? A. HE WILL BLUSH . B. HE WILL SLAP SHU FENG . C. HE WILL CALL SHU FENG " FENGFENG " D. HE WILL SHOO SHU FENG OUT OF THE SHOP . Kuaikan Comics