Page 1 Transcriptions
Story & Art by Noh Ijeong Chapter 8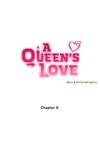 Page 2 Transcriptions
HA HA HA HA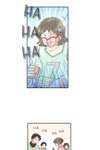 Page 3 Transcriptions
He called himself handsome~ Cough cough Did you choke on something?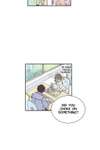 Page 4 Transcriptions
Cutie pie Hong Mi-na? Haha Dae-sung Sunbae, was I that cute? What are you talking about? Oh, it's nothing. You can have mine.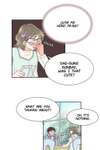 Page 5 Transcriptions
Thank you, dae-sung sunbae. if you didn't talk to me first at that time... I would have cried. And I would also have a hard time adapting to college life.