Page 1 Transcriptions
Story & Art by Noh Ijeong Chapter 3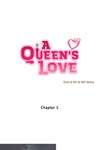 Page 2 Transcriptions
If there's someone my precious Li-sa loves, then I would know...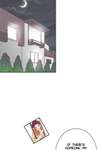 Page 3 Transcriptions
If there's someone my precious Li-sa loves, then I would know...
Page 4 Transcriptions
Look! She's only surrounded by men who she rejected. When on earth did she develop a crush?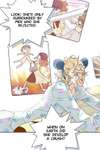 Page 5 Transcriptions
This was when she was in high school. This was from her first year in college. This was when she became the May Queen.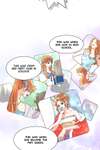 Page 6 Transcriptions
I've taken hundreds of photos of her by just following her around. he he ! No matter how much I look at her, she's to die for. Oh~ My love. huh? What is this?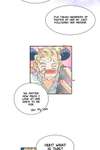 Page 7 Transcriptions
huh? What is this? Why is there a plump guy ruining this perfectly good photo? He's in this picture too? and here too... Hmm~
Page 8 Transcriptions
Are people finding new ways to linger around Li-sa? What is going on?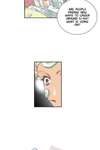 Page 9 Transcriptions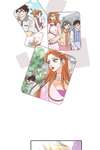 Page 10 Transcriptions
ho ho !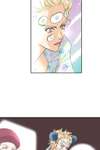 Page 11 Transcriptions
ho ho ! This... Law of Physics Could it be this guy-?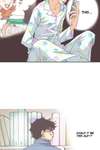 Page 12 Transcriptions
Laugh
Page 13 Transcriptions
Shin Shim-hae! You're so silly! We're talking about the guy the great Ma Li-sa has a crush on! There's no way she likes a pathetic guy like him! I must be out of it, because it's been a while since I used my brain.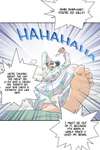 Page 14 Transcriptions
hahahaha He Ha Did he eat something wrong? He Hey, beautiful!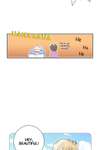 Page 15 Transcriptions
Can you come here for a second? Flick Flick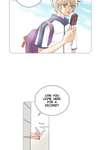 Page 16 Transcriptions
Did you want to see the beautiful Prince Shim-hae? Yay! hop hop Hey, stranger! Why did you want to see me?
Page 17 Transcriptions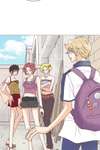 Page 18 Transcriptions
Oh my~ we're lucky today! We managed to catch such a pretty fish! How old are you? 17 years old.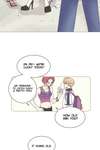 Page 19 Transcriptions
Then, you must have a lot of things? His face is glowing. He he So pretty. Is you family rich? Yup! People around me do say I have a lot of things. But your school uniform looks very ugly. It doesn't go well with your pretty face. I'll help you find your true beauty. Okay?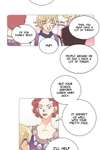 Page 20 Transcriptions
I'll help you find your true beauty. Okay? Okay~ W H O O S H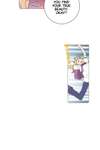 Page 21 Transcriptions
Why... Why are you doing this...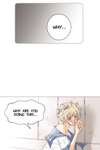 Page 22 Transcriptions
Good angle, good pose~ wow~ clatter click click
Page 23 Transcriptions
He doesn't have any money! Hey, how dare you lie to us! Maybe we should teach you a lesson!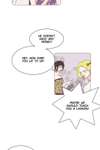 Page 24 Transcriptions
It's okay. Please give me back my clothes... We'll be able to make money just by selling these photos. Anyway, there's something missing. He needs makeup. Girls, what are you waiting for?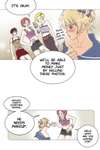 Page 25 Transcriptions
Got it! uwaah let me go~! Ladies, I'm not a girl! No~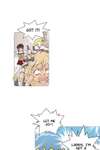 Page 26 Transcriptions
Ladies, I'm not a girl! No~ Let me go home! Stop it!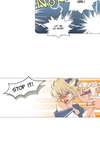 Page 27 Transcriptions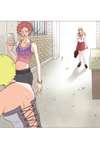 Page 28 Transcriptions
If you want to live, mind your own business and go away. How reckless. How dare you butt in! I heard there were kids bullying people for money around here these days. I guess you're those bullies.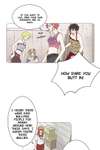 Page 29 Transcriptions
You guys are old enough to know better. Do you have nothing else to do? Is this b*tch crazy?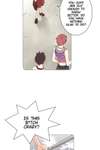 Page 30 Transcriptions
B*tch, what did you just say?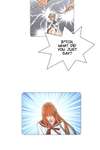 Page 31 Transcriptions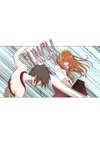 Page 32 Transcriptions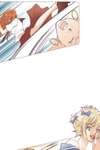 Page 33 Transcriptions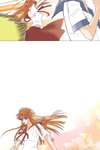 Page 34 Transcriptions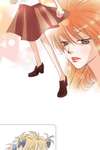 Page 35 Transcriptions
Page 36 Transcriptions
If you have such beauty, you should at least know how to protect yourself. Hey, are you okay? Poke Dazed~ Go home. and don't just follow anyone in the future,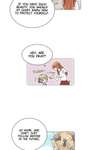 Page 37 Transcriptions
Wait.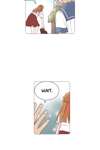 Page 38 Transcriptions
What is your name...?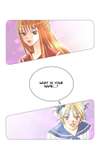 Page 39 Transcriptions
Take a guess. You idiot!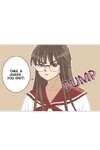 Page 40 Transcriptions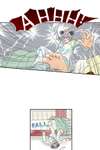 Page 41 Transcriptions
What the heck! Why did that guy appear while I was dreaming of my first encounter with her? Ow~ my back... This won't do. I'll go ask Li-sa myself.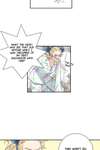 Page 42 Transcriptions
This won't do. I'll go ask Li-sa myself.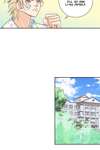 Page 43 Transcriptions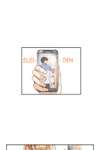 Page 44 Transcriptions
What is it? What is the nature of your relationship with this insanely curly haired guy?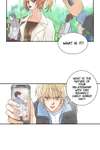 Page 45 Transcriptions