Page 1 Transcriptions
Story & Art by Noh Ijeong Chapter 2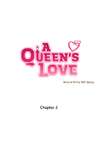 Page 2 Transcriptions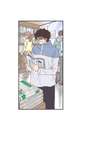 Page 3 Transcriptions
slide Glance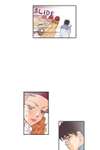 Page 4 Transcriptions
The book I was looking for is here!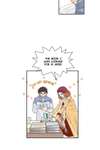 Page 5 Transcriptions
Have you read this book? It's pretty impressive... ho ho ! Dae-sung sunbae*!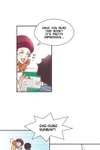 Page 6 Transcriptions
*Sunbae is a term used to address an upperclassman. I'm sorry! Did you wait a long time? My lecture ended late. I'm on the verge of dying of hunger. let's go eat!
Page 7 Transcriptions
It's my treat today.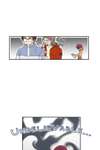 Page 8 Transcriptions
I was bested by that little brat... My princess, what are you doing in a bookstore? It's unlike you.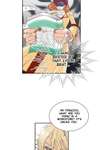 Page 9 Transcriptions
Ah!!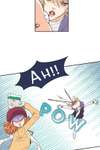 Page 10 Transcriptions
gasp! Shin Shim-hae! Are you okay? It wasn't intentional...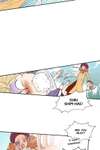 Page 11 Transcriptions
Shin Shim-hae! Wake up. Shin Shim-hae!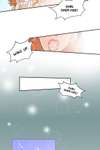 Page 12 Transcriptions
Ah . . . Achoo Li-sa, wait a minute. achoo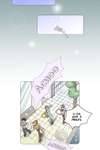 Page 13 Transcriptions
achoo Can you put that away? cough cough I think you caught a cold, Let's go in somewhere and talk... Put that flower away, you idiot!!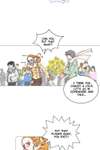 Page 14 Transcriptions
As expected, these roses are nothing but trash in front of a beauty like you. oh my god! grin wobble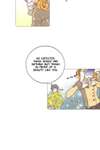 Page 15 Transcriptions
oh~ Li-sa. Please accept my love. I don't need anything like that, so you can keep that! ah! Whoosh! Li-sa!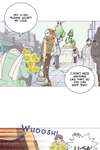 Page 16 Transcriptions
Li-sa! Wait, hear me out... Fall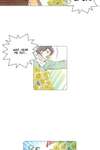 Page 17 Transcriptions
Fall hah! stand up Li-sa.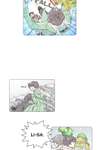 Page 18 Transcriptions
Where did she go? Ma Li-sa!!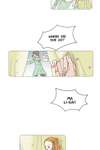 Page 19 Transcriptions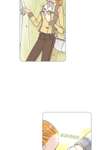 Page 20 Transcriptions
Drink up. It'll make you feel better.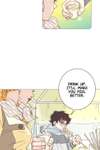 Page 21 Transcriptions
ah... thank you. What? Who is this shortie? Is he trying to flirt with me when he has ridiculously curly hair? It's just like a sitcom.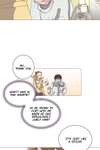 Page 22 Transcriptions
The woman ran away because she's allergic to flower, but the man keeps on shoving the flowers at her face without knowing that... You saw that? POINT I don't understand why people buy expensive and useless flowers every time they propose.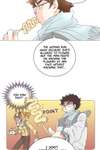 Page 23 Transcriptions
I don't understand why people buy expensive and useless flowers every time they propose. This fish cake is a hundred times better!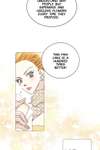 Page 24 Transcriptions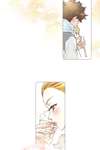 Page 25 Transcriptions
I can't forget the taste of that fish cake soup. That's what I thought the moment I took a sip of the soup he gave me.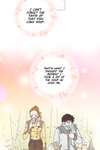 Page 26 Transcriptions
This fish cake soup is indeed a thousand times better than a bunch of flowers. That was our first meeting. and... we are similar to each other... What the hell! Why are you telling me that story when I'm injured over here? Be quiet and just hear me out. Shin Shim-hae!!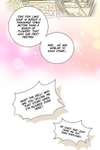 Page 27 Transcriptions
The great Ma Li-sa has a crush? and you haven't spoken to him in a year since that fish cake soup incident? My world has been turned upside down! Oh my god!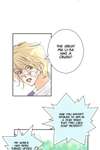 Page 28 Transcriptions
My world has been turned upside down! Oh my god! Ma Li-sa, the May Queen of Dawa University, has a crush! You rejected Shin Shim-hae, who is the most handsome guy, the prince on the white horse, and the lover of all, for an unrequited love...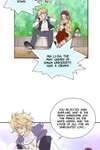 Page 29 Transcriptions
This is impossible. That's right, this is just a dream. uwaah There is no man in this world who can surpass me!!
Page 30 Transcriptions
There is no man in this world who can surpass me!!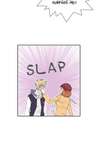 Page 31 Transcriptions
Shut your mouth! Are you trying to announce it to the whole world? Think about it. I can't help but be surprised that something so ridiculous is happening...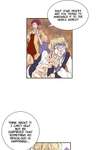 Page 32 Transcriptions
This is a big incident that every man should be aware of! This is a serious issue, okay! I won't let you live if you start spreading rumors about this.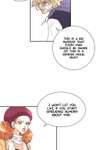 Page 33 Transcriptions
oh~ my princess. I'd be happy if I die in your hands~ CHARMING What's with the peculiar outfit?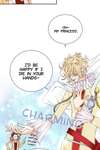 Page 34 Transcriptions
Even if I disappear from here because I don't want to see you? I'll leave this country and live in seclusion until I die. I'll probably be spending the rest of my life crying and cursing you. Are you okay with that? die die punch punch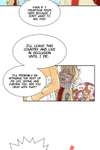 Page 35 Transcriptions
No~ Li-sa! My Princess. Please don't leave me~ He's too easy to handle. U WAAH I can't live without you~ Please don't hate me~ I'll keep it a secret... hmm... efang Palace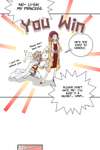 Page 36 Transcriptions
efang Palace One more jajangmyeon* please. *Jajangmyeon is a Korean black bean noodles dish. again?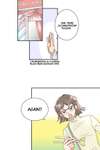 Page 37 Transcriptions
I told you, the regular sized one is too little! slurp slurp I should've just ordered two servings from the beginning.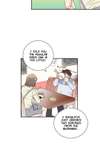 Page 38 Transcriptions
Dae-sung sunbae.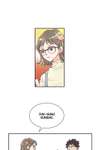 Page 39 Transcriptions
What kind of woman do you like? burp Someone who eats and poops well. Someone who's strong and not picky...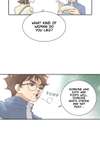 Page 40 Transcriptions
No, not that. I'm talking about her appearance! Her looks! bang bang Appearance doesn't matter! I just want someone that's kind-hearted! Still, you'll prefer someone tall and beautiful, right?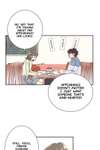 Page 41 Transcriptions
Still, you'll prefer someone tall and beautiful, right? Men are all the same. Being beautiful won't put food on the table. Your jajangmyeon is here.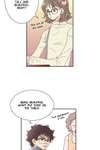 Page 42 Transcriptions
Don't you know that saying about being physically beautiful doesn't nessarily mean the person in beautiful on the inside too? Why are you asking all of a sudden? stir stir Just... Just curious.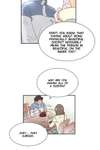 Page 43 Transcriptions
S L U R P But why is that lady lingering around Dae-sung?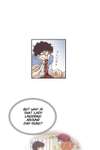 Page 44 Transcriptions
It's bothering me... Does she really like Dae-sung sunbae? To be continued ▶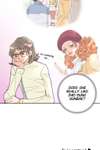 Page 45 Transcriptions
To be continued ▶