Page 1 Transcriptions
Story & Art by Noh Ijeong Chapter 4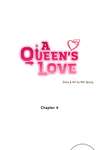 Page 2 Transcriptions
What is the nature of your relationship with this insanely curly haired guy? Who the hell is this guy? He's in every photo of you!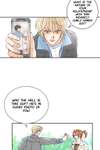 Page 3 Transcriptions
What in the world? since when did you take so many pictures of me...!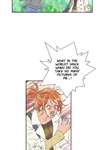 Page 4 Transcriptions
I knew you weren't normal, but I never knew you were a stalker...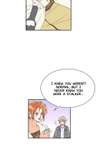 Page 5 Transcriptions
That's ridiculous!! How can you call me a stalker? That is stalking, you idiot! I just wanted to keep an eye on the person I love, so I took your pictures secretly! Tell me! Who is that shockingly curly haired guy?