Page 1 Transcriptions
THE GIRL GLOWED WITH SEN EMI IGAWA WAS A GIRL OF MANY TALENTS . SITIV ITY ... AND A NATU RALLY COM PETI TIVE SPIRIT KNUCK LE BALL ! IN SPORTS SHE WOULD BEAT BOYS HER AGE 1 KAPOW GYA AA ! Z TILAN O HO ! HER UTURE HELD INFINITE POSSIBILI TIES . WHEN EVER SHE LEARNED A NEW SKILL , SHE WOULD SUR PRISE HER TEACHERS WITH HER RAPID PROG RESS MAGNI FIQUE !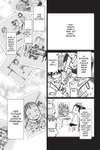 Page 2 Transcriptions
WHAT'S THE MATTER , EMI ? ... EMI CAME HOME , HER EYES SWOL LEN WITH SHE TEARS . BROUGHT HER PARENTS TO THE PARK ARTE DIDN'T YOU GO TO SEE MAKO CHAN'S RECITAL ? EMI ?! ONE SUN DAY ... AT LEAST PLAY ON THE SLIDE INSTEAD ! BE NEATH THE CRIM SON 11 sky ... .AS HER PAR ENTS TRIED TO RE STRAIN HER ... ... SHE UM LOUDLY PRO CLAIMED ...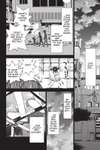 Page 3 Transcriptions
EMI ... 0 0 ... IS GOING TO BE A PIANIST !! IT HAPPENED WHEN EMI IGAWA WAS FNE YEARS OLD Chapter 14 : Red and Yellow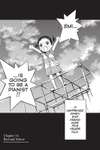 Page 4 Transcriptions
: Nd0 WTU0gs … .