Page 1 Transcriptions
DI XION # 19 Night of Rejection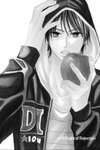 Page 2 Transcriptions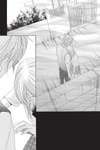 Page 3 Transcriptions
I'M SORRY FOR CAUSING YOU TROUBLE . HUH ? BUT ... I'M ALL RIGHT . I'M FINE . THANKS . DOES THE REASON YOU'RE CRYING ... ... HAVE SOMETHING TO DO WITH MY MOVING IN ?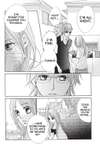 Page 4 Transcriptions
NO ! NOT AT ALL ! YOU VE DONE NOTHING WRONG , SANJOU KUN . I SEE . SO YOU'RE DESPERATELY TRYING TO KEEP ANYONE FROM FINDING OUT ABOUT YOUR ROOMING SITUATION . WELL ... I GET IT . ETTE THOUGH I AM A LITTLE SURPRISED I'M SORRY FOR ACTING SO WEIRD AROUND YOU BECAUSE OF IT . IT'S ONLY NATURAL ... ... FOR YOU TO THINK YOU'D BE IN TROUBLE IF PEOPLE FOUND OUT .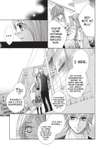 Page 5 Transcriptions
HE DOESN'T SEEM ... I CAN'T GIVE YOU ... ... ALL THAT CONCERNED ABOUT IT HIMSELF . ... MUCH ADVICE BUT I BELIEVE ... AS A NEIGHBOR . ... I CAN HELP YOU OUT . CRAP ! I LEFT MY BAG ! OOPS ! 88