Page 1 Transcriptions
WITH THIS , ONE CAN SENSE WHERE THE HEART IS . YOU RECOGNIZE THIS , DON'T YOU ? IT'S A FRAGMENT OF THE HEART . M I'LL LEND IT TO YOU . BOG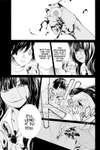 Page 2 Transcriptions
mhd B. A BURN IT INTO YOUR BRAIN . OUR DOGMA . B A " U M M IM
Page 3 Transcriptions
*** Chapter 72 Evolution The whole world is about three drinks behind .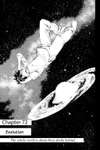 Page 4 Transcriptions
IT'S NO USE . WE SHALL DISCARD OUR FLESH IN ORDER TO KEEP LIVING . THIS PLANET IS DYING . WE MUST ABANDON IT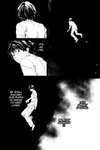 Page 5 Transcriptions
THEN WE WILL NO LONGER BE ABLE TO STEAL FROM ONE ANOTHER . IF WE ALL JOIN TOGETHER AS A SINGLE ASTRAL BODY .. WIN THIS , TOO , IS THE MOST SUBLIME FORM LIFE CAN TAKE ! THAT'S RIGHT ! THE ULTIMATE EVOLUTION !