Page 1 Transcriptions
The same purse... could it be a coincidence? No... Impossible.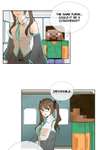 Page 2 Transcriptions
The words on the wallet were written by your father himself. The only unique thing he left behind before leaving home... if you look at the information carefully... Nickname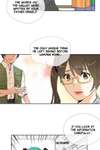 Page 3 Transcriptions
Age Contact Details Could it be a thief!? I can't believe it! It's all because you were meddling with people you don't know and caused all this trouble! poke poke poke It's all your fault for not watching properly! You cause your mum to be robbed!