Page 1 Transcriptions
If her spirit disappears... It feels like something scarier than death... Do you have any friends who can help?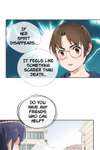 Page 2 Transcriptions
It would be great if I have those kind of things! What about your mom? Xiaotu~~ Remember to establish ♂ Friendships ♂ with the boys today too!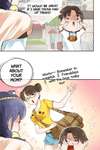 Page 3 Transcriptions
Didn't she go to the editors early in the morning to finish her drafts?! It doesn't matter who, just find someone who can be an energy source! Even if you tell me that, I-I don't have anyone!!!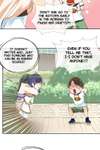 Page 4 Transcriptions
Xiaotu! Even though we both have special abilities, in the end we are still just ghosts! For this world, our existence is even less than air...