Page 1 Transcriptions
HOWEVER , WE CAN USE MAGIC TO GO IN AND OUT OF THE SHUI YUE ROOFLESS CAVE ... ... COMPARED TO THE PRINCESS , SHE'S MORE INTERESTING . LET'S GET TO KNOW EACH OTHER .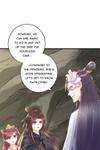 Page 2 Transcriptions
ZI SANG MU ? IS HE THE NOTORIOUS PLAYBOY ? HE IS NOT A NICE PERSON , SO I SHOULDN'T ASSOCIATE WITH HIM .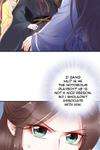 Page 3 Transcriptions
I'M NOT INTERESTED IN GETTING ACQUAINTED WITH you !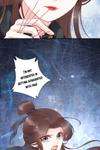 Page 4 Transcriptions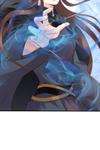 Page 5 Transcriptions
VK SPUTTERING ! VERY GOOD , YOUR TECHNIQUE IS CLEAR AND AGILE . IT SEEMS YOU HAVE KILLED A LOT OF PEOPLE .