Page 1 Transcriptions
IT WASN'T YOU ? THE MAID TOLD ME THAT A SENDER CAME TO GIVE ME CHI XIAO SWORD AND SAID IT WAS YOUR ORDER . G THAT'S THE REASON WHY I SENT THE SERVANT TO PREFECTURE TO THANK YOU .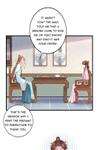 Page 2 Transcriptions
THAT FILTHY PIGGY COMRADE ... I WAS HARMED . HOW DARE I STEAL THE IT ? MOREOVER , CHI XIAO PRECIOUS SWORD ISN'T THE ONLY ONE IN THE WORLD . I ASKED FOR THE LONG LIN PRECIOUS SWORD , WHICH I PLANNED TO GIVE YOU . shaking NOW , I'VE BEEN ACCUSED OF STEALING IT . THE IMPERIAL PRINCE IS REALLY FURIOUS RIGHT NOW .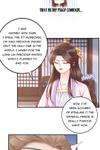 Page 3 Transcriptions
WHAT ? DID Tuo BA CHEN HURT YOU ? THE CONSEQUENCE FOR MAKING HIM FURIOUS IS SERIOUS . IT'S NOTHING , JUST A FLESH WOUND , THAT'S ALL .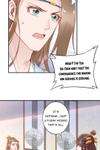 Page 4 Transcriptions
NO WONDER YOU LOOK SO BAD . TUO BA CHEN'S PLINISHMENT WON'T BE THAT EASY . THEREFORE I HAVE TO RETURN AND ASK THEM CLEARLY NOW .... Stand