Page 1 Transcriptions
BEI CHEN PALACE FULL BULLET TIL MED DEN

Page 2 Transcriptions
WAIT A MINUTE , IMPERIAL PRINCE . LET MEI ER MAKE TEA FOR YOU FIRST . NO NEED TELL ME ABOUT THE CASE NOW .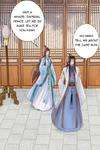 Page 3 Transcriptions

Page 4 Transcriptions
I INVESTIGATED . THE MOST STOLEN TAX IS NOT ONLY WHITE SILVER , BUT ALSO FOOD , AND THE AMOUNT IS NOT SMALL .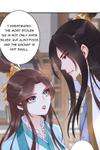 Page 5 Transcriptions
REALLY ?

Page 6 Transcriptions
WITH THAT AMOUNT , IT'S IMPOSSIBLE TO EAT IT ALL . IT SEEMS THAT THE ONE BEHIND DOES NOT USE IT TO CON SUME .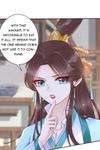 Page 7 Transcriptions