Page 1 Transcriptions
Editor/Illustrator: Universe King Railway Ch37: collaborate vs ambush How is this saving people! are you crazy!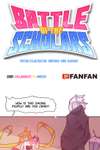 Page 2 Transcriptions
ruuuumble huh.... it doesn't hurt... ??? smash Gong gong!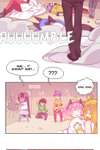 Page 3 Transcriptions
Insufficient muscle training. Although I know a little about boxing, but i'm a layman after all... phew 50 points. what... weakling.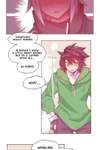 Page 4 Transcriptions
pant your physical ability is below the average level of a junior high school student. what was your plan? to hold them back? but, you're pretty gutsy. pant 10 points. ugh....! well, I'm a literature student after all. kya Decent fighting ability. But the potential is not fully realized. Mental stability is poor. She's messed up once she saw that glasses-kun was taken down.