Page 1 Transcriptions
Do you want to play together☆? Hey! Glasses BOY☆ Yaa~ This arm is mine. Oh my god, how come there is such a handsome person. No! She's mine. I want to be with you for the rest of my life! Can I get your phone number? Dong Dong Dong Dong Dong Dong What are you playing……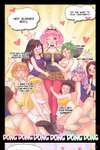 Page 2 Transcriptions
What are you playing…… Human body Gymnastic formation? This is called the "sumptuous feast"☆party! Although there is no alcohol. The girls are all fascinated by Zhugong……! This is absolutely unusual……! Young☆girls are surely the best.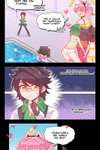 Page 3 Transcriptions
Ah~I'm jealous~ Hehe! Peaking... It is a pity that my ☆body☆ is not convenient for this. This weird way of speaking……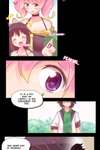 Page 4 Transcriptions
It was the one who saved me at that time......?! whatever, this female body is fine... I make do it with Glasses☆BOY.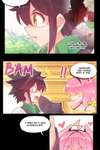 Page 5 Transcriptions
What's wrong with you, Zhugong…… Wa Wa Wa wa Let's do something fun to the public. wa wa wa wa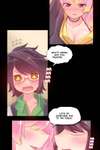 Page 6 Transcriptions
clicks UGH! Why did Zhugong suddenly snap like a puppet with a disconnected line…… Whoosh What are you doing! Waaaaaahhhh.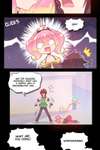 Page 7 Transcriptions
Openly partying at the school swimming pool?! The teacher is here! step Step Step Step Step Step Step Wow huff huff Phew…… Running while carrying Zhugong on my back is kind of tiring……
Page 8 Transcriptions
Running while carrying Zhugong on my back is kind of tiring…… huff huff who are you calling a heavy cow...!? No no no, no one has said that! Is that so…… I've caused trouble again……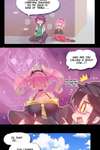 Page 9 Transcriptions
I've caused trouble again…… Zhugong, what were you just now……? Multiple personalities? headache No…… It's a more complicated situation than that. Sigh~~~~~~~~~~~~~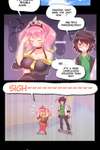 Page 10 Transcriptions
You are better off not getting involved with me. …… whoosh. My physique will cause you trouble. Depressed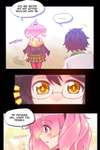 Page 11 Transcriptions
It won't cause me trouble! Roars Although it did bring me a lot of trouble before……! But I don't mind at all! It would be better to say please give me more trouble! I like trouble so much, I'm like a trouble king……! Pffft.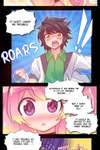 Page 12 Transcriptions
Pffft. Hahaha, What are you talking about……? Alright, let me tell you…… My change happened a month ago. At the time I was still a smart and beautiful genius…… She's praising herself again… However, it does seem to be true…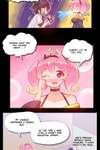 Page 13 Transcriptions
A month ago Mhm! Let's go with this look today.
Page 14 Transcriptions
Is it a bit too bold…… flutters Grandpa, I'm about to go out. Oh oh, I almost forgot. heat up the dinner in the fridge yourself. Today is that day, that our ancestors took note of,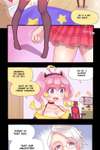 Page 15 Transcriptions
that our ancestors took note of, Go and wipe that little statues, It should be in the pile of junk in the storeroom. But... I've already made an appointment with someone else! body is getting old, xiao tuo, please. Okay…… Hey, I'm back. Grandpa Angel is here to revive you!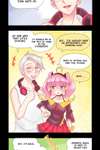 Page 16 Transcriptions
Oh, just in time when all my teammates died! clatter clatter Heya! Finally found it.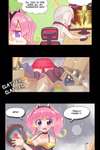 Page 17 Transcriptions
clatter BAM It's really dirty. ! Why is this ugly statue the heirloom of our family…… Although no one considers it a treasure of any kind. Ugh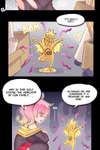 Page 18 Transcriptions
Oh Shit, It's already so late! Hya oh no, I'll be late if I don't hurry. wipes Slip AH!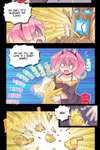 Page 19 Transcriptions
S-Shit……! I smashed the ancestral statue, grandpa will definitely be angry.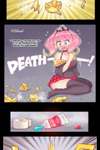 Page 20 Transcriptions
Finally fixed it together…… Although it looks a little different…… Let's head out now. Humming______!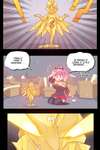 Page 21 Transcriptions
Bam Humming______! This light…… Whoosh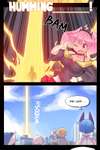 Page 22 Transcriptions
Is another one of our kind arriving? postscript Ah…… It's New year…… *sigh* But it has nothing to do with the person who draws comics…… No holiday vacation.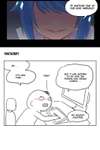 Page 23 Transcriptions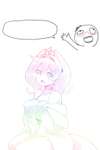 Page 24 Transcriptions
Remember to read the new chapter!