Page 1 Transcriptions
Editor/Illustrator: Universe King Railway CH14: Division VS SOS How dare you trick me! woosh!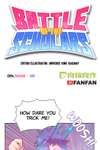 Page 2 Transcriptions
Don't think you can get away with just a few broken bones! hyaa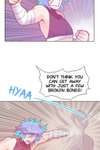 Page 3 Transcriptions
What! dissipates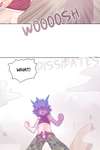 Page 4 Transcriptions
He's not here?! enraged!!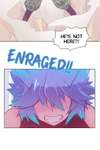 Page 5 Transcriptions
Smash Damn it——!! where are you!!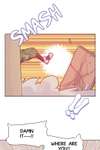 Page 6 Transcriptions
where are you!!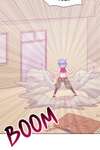 Page 7 Transcriptions
Not only did I not capture Zhugong, but I was also toyed with! I will never forgive you!! rruuuumble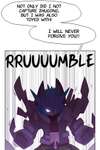 Page 8 Transcriptions
I'm gonna decimate this school building! Stop right there! ruuuumble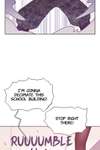 Page 9 Transcriptions
have you gone mad, Abu?! You've gone too far.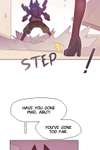 Page 10 Transcriptions
zili ma...! B O O M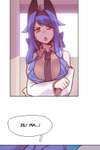 Page 11 Transcriptions
B O O M Are you trying to expose our existence?! We shouldn't attract too much attention to ourselves right now!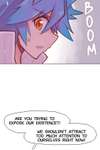 Page 12 Transcriptions
ugh! grrr I don't care! I just want to crush his bones! ROAR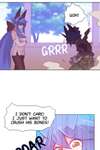 Page 13 Transcriptions
ROAR ROAR You're just stupidly throwing your life away like this! sigh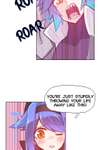 Page 14 Transcriptions
I am done with your plans to just sneak around. steps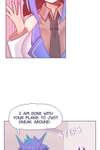 Page 15 Transcriptions
Turns From now on, I'm gonna act on my own!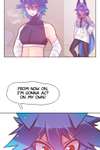 Page 16 Transcriptions
And use my own way to gain immortality!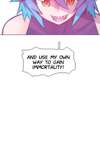 Page 17 Transcriptions
*cough*, have they finally left...? huff crawls . . .
Page 18 Transcriptions
The most dangerous place is the safest place. ruumble huff huff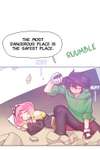 Page 19 Transcriptions
I Didn't think I could successfully fool him... He is a simple-minded guy after all. hmmm... huh......? huuu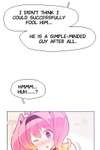 Page 20 Transcriptions
Hey, Zhugong, did you sleep well? covered in injuries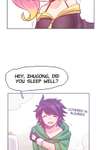 Page 21 Transcriptions
Why are you all covered with injuries, glasses-kun!? *coughs coughs* staggers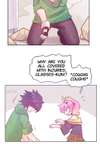 Page 22 Transcriptions
whaaa— what happened here?! complete chaos Now that you are awake, it's my time to sleep...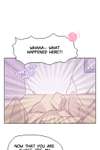 Page 23 Transcriptions
Now that you are awake, it's my time to sleep... huff huff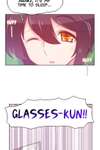 Page 24 Transcriptions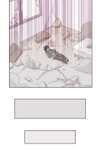 Page 25 Transcriptions

Page 26 Transcriptions
Open House Day The next performance is by year 1 class 3— "The flower of hope, that brings tomorrow" We can't stop—— c h e e r s waaa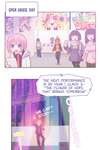 Page 27 Transcriptions
kya It will be our turn soon! Because of an unexplained explosion, glasses-kun cannot come to school at the moment.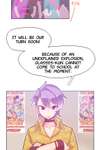 Page 28 Transcriptions
Although it is a pity that we can't all perform together, Lets's put in our all for his sake too!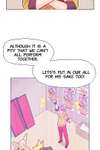 Page 29 Transcriptions
Ai, there's something wrong with this smoke launcher!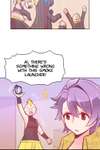 Page 30 Transcriptions
Is it unfixable? Is there a backup? No... and the show would not be complete without this. The male lead's ultimate attack will not be able to be performed...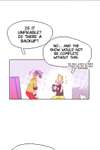 Page 31 Transcriptions
Then... I can only seek Zhugong's help... hmm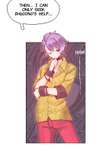 Page 32 Transcriptions
Since glasses-kun is not here today... I'm not sure if Zhugong will be willing to help... experimental lab 3 Glasses-kun... blank stare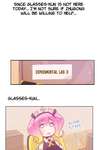 Page 33 Transcriptions
What exactly happened when I was sleeping? how did he get all those injuries? Zhugong, there is something wrong with the smoke launcher, I need your help!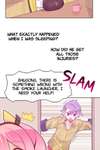 Page 34 Transcriptions
Ai... But... there're a lot of girls coming to the school today... Ding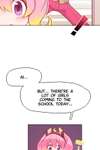 Page 35 Transcriptions
huh? I've got a messege. hmm...? An SOS messege from Shizi?!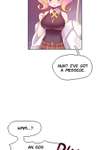 Page 36 Transcriptions
An SOS messege from Shizi?! Shizi: S.O.S Postscript Fuck, I don't know what to draw for the postscript! Is there anything funny!?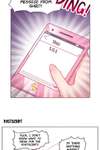 Page 37 Transcriptions
Is there anything funny!? Night-god-style panic I've filled up one block, what should I do for this one then... Ah! This makes up two blocks, lets leave it at that, see you next time! Fin.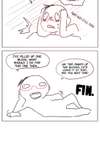 Page 38 Transcriptions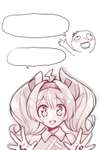 Page 39 Transcriptions