Page 1 Transcriptions
Illustrator/ Artist: Universe King Railway CH13: Privilege vs Strategy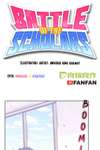 Page 2 Transcriptions
snores snores Rumble RUMBLE RUMBLE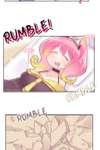 Page 3 Transcriptions
RUMBLE rrrruuuumble huff full of injuries huff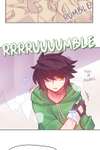 Page 4 Transcriptions
Stop wasting your energy. are you trying to look cool? Don't try to be the hero if you don't have the ability.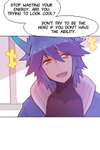 Page 5 Transcriptions
You assh*le! kick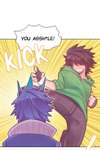 Page 6 Transcriptions
Stop!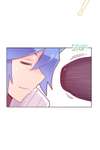 Page 7 Transcriptions
I'm Untouchable, untouchable~ THUMP! Ugh! What on earth happened... I didn't even land a blow.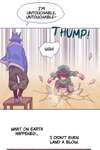 Page 8 Transcriptions
do all people possessed by evil spirits have special abilities? Lil Brat... Just stay still for a moment and you'll be fine...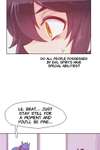 Page 9 Transcriptions
stagger stagger Don't get ahead of yourself you b*stard! crash CLASH
Page 10 Transcriptions
CLASH stop your pointless struggles! boom!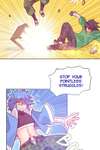 Page 11 Transcriptions
boom! ?! ......the pressure has weakened somewhat. bam!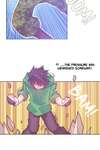 Page 12 Transcriptions
But I am already all banged up. This Invisible Pressure Attack(?)... I can probably only take one more hit... pants pants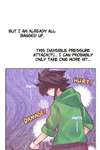 Page 13 Transcriptions
he is no longer at a level that a normal human can compete with. I won't be able to defeat him if I don't try to understand this Pressure Attack (?)
Page 14 Transcriptions
Don't add to my workload. I also don't want to cause a scene. boom He's on the chair again...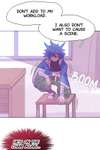 Page 15 Transcriptions
badump He was on the table before... I did feel his strength weaken a bit when I kicked the chair a moment ago...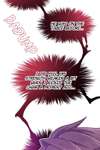 Page 16 Transcriptions
Could it be... Your special ability can only be activated when you're up on 'high places', right?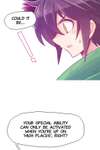 Page 17 Transcriptions
ding pfft HA!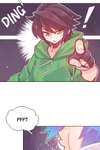 Page 18 Transcriptions
HA! AHHAHAHAHAH! You are really clever, glasses boy!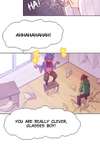 Page 19 Transcriptions
that's right! My "King's Privilege—above all else" is an attack that can make all bow down to me! woosh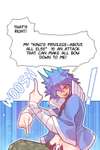 Page 20 Transcriptions
King's Privilege...?! It must be similar to great Grandpa's implausible power. Large-scale auto-charm power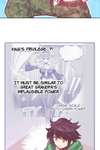 Page 21 Transcriptions
To go on and on about your powers non-stop, you really are full of yourself! Of course! Do you think an ant stands a chance against a dinasour?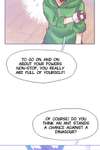 Page 22 Transcriptions
Maybe... Now that I know how your power activates, I can form strategies!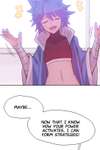 Page 23 Transcriptions
shwaa I do want to see what you have up your sleeve! Come at me!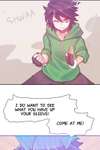 Page 24 Transcriptions
Heh.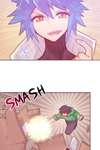 Page 25 Transcriptions
crash What the hell is this? Are you trying to flatten the area?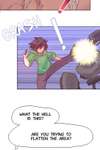 Page 26 Transcriptions
What an idiotic and boring strategy. Go on, destroy it all, it's all in vain anyway.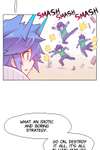 Page 27 Transcriptions
Go on, destroy it all, it's all in vain anyway. sigh
Page 28 Transcriptions
That might not be true. The small cube that stores smog?!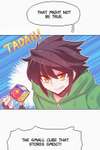 Page 29 Transcriptions
boom! psshhh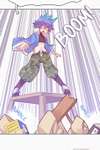 Page 30 Transcriptions
psshhh Assh*le, was he actually secretly installing these traps while he was destroying the area? cough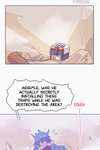 Page 31 Transcriptions
But now, your plan is fully exposed!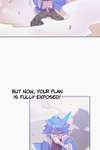 Page 32 Transcriptions
YOu're planning to use smoke as a cover to ambush me, right?!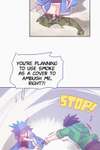 Page 33 Transcriptions
But it's no use if you can't touch me! Get down to your knees, you scum!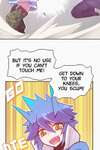 Page 34 Transcriptions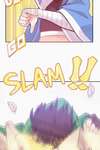 Page 35 Transcriptions
Did you think you could succeed with this childish trick?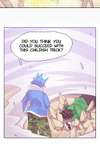 Page 36 Transcriptions
No, I did succeed! bam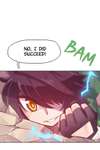 Page 37 Transcriptions
crackle crackle what...?! bzztt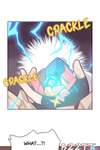 Page 38 Transcriptions
bzztt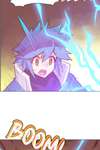 Page 39 Transcriptions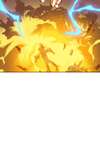 Page 40 Transcriptions

Page 41 Transcriptions
cough cough To lure me into attacking the cubes, causing them to detonate... What a crazy kid COUGH!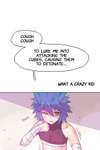 Page 42 Transcriptions
in the end, you actually suffered more than me. what an idiot. I'm done here. I just need to take Zhugong with me. ruuuumble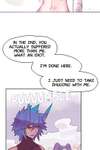 Page 43 Transcriptions
my objectives is not to defeat you. combs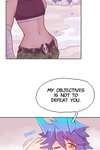 Page 44 Transcriptions
I think so too, to defeat you wasn't my goal! boom boom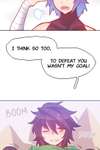 Page 45 Transcriptions
What?! Zhugong vanished?! Empty!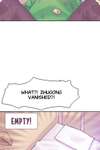 Page 46 Transcriptions
You brat... when did you...?! Even though I can't defeat you... tch! stagger stagger
Page 47 Transcriptions
stagger But I won't lose either.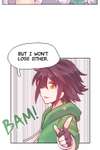 Page 48 Transcriptions
postcript I'm not sure if I mentioned in the story, that glasses boy actually isn't nearsighted. He wears his glasses only to block out the harassment of aliens. ALthough it's of no use.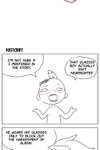 Page 49 Transcriptions
ALthough it's of no use. Hello! Look over here!