Page 1 Transcriptions
Episode 47 Story and Art by Baek Sangeun
Page 2 Transcriptions
The first prince....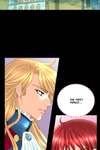 Page 3 Transcriptions
I thought it'd be difficult for him to become the crown prince due to his lack of power, but he has a surprisingly powerful presence.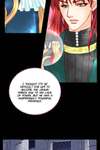 Page 4 Transcriptions
Was he just hiding his claws this entire time? He's a more eloquent opponent than the other princes, but...
Page 5 Transcriptions
Then Elder, I'm looking forward to hearing from you. Yes. Please give my thanks to his highness, the third Prince.