Page 1 Transcriptions
Episode 22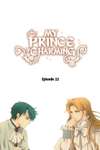 Page 2 Transcriptions
Story and Art by Baek Sangeun Assisted by Ahn Ja-ae Character Introduction
Page 3 Transcriptions
*Ceyijune von Kairam (Lee June) The second son of Duke Kairam, the fiance of the First Prince. *Lucion La Creus: The First Prince of the Creus Empire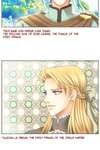 Page 4 Transcriptions
*Aren von Ferro: A Sorcerer of the Tower. Ceyijune's Academy Classmate. A talented sorcerer who has been appointed as the next Head of the Tower. *Duke Kairam: Ceyijune's father, de facto head and Chancellor of the Empire. Has great affection for his children, but does not show it.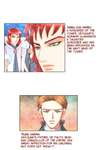 Page 5 Transcriptions
*Cis Von Amateon: Lucion's chief knight, loyal to Lucion and a man of high pride.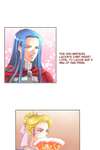 Page 6 Transcriptions
*Queen Jasmine and Chris, the fifth prince: Lucion's stepmother. She supports Lucion to keep the other princes in check until her son, the fifth prince, is old enough to take the throne. Family Tree King Creus V Spouse Children